Exclusive
'I Don't Believe In Casey Anthony's Innocence Anymore' -- Tot Mom's Ghost Writer Speaks Out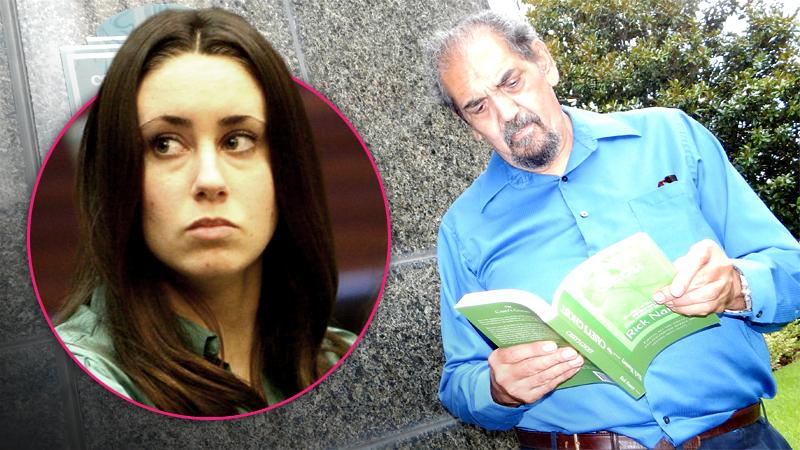 Last month a revealing new book was released by Casey Anthony's purported ghost writer, Rick Namey, who exclusively tells RadarOnline.com he bailed on the project after losing faith in her innocence.
Namey tells RadarOnline.com in an exclusive tell-all interview that he is a longtime friend of Anthony's attorney, Cheney Mason, who called him in to work with them right after the Tot Mom's acquittal verdict came through in June 2011.
Article continues below advertisement
"I was Casey's ghost writer right after the trial. Cheney and I have known each other since the early 1970s and I was sending him some free advice over email, and right after the verdict he sent me an email asking me to come in," Namey told RadarOnline.com.
"He proposed I be the ghost writer."
But as time went on, Namey — who says he believes the prosecution in Anthony's trial didn't do their job in proving her guilty without a doubt — the Orlando, Fla. native says he didn't want to be associated with Anthony, 28, in the long term.
"The real bottom line is that I couldn't believe in Casey's innocence anymore and woke up one day and realized I was the front line apologist," Namey told RadarOnline.com.
"In the beginning I signed on saying I didn't want to write it if I didn't believe in her not guilty status. And when I asked Cheney about it I got a very curious answer from him. When I asked whether or not he believed she was guilty he said, 'I don't care.'"
Article continues below advertisement
Namey, who has previously authored six non-fiction books, penned Casey's Ghost: The Story of the Man Who Decided Not to be Casey Anthony's Ghost Writer and says that "finally, all the pieces of this fascinating puzzle are falling into place."
Namey tells RadarOnline.com he stopped working with Mason and Anthony just one day before Caylee's mother filed for Chapter 7 bankruptcy in Jan. 2013.
"It finally occurred to me that I'm going to be associated with the person that is most hated women in America and I just don't want to be there," Namey added.