Married Actor Ben Stein Admits To Asking Stranger To Be His Girlfriend Via Text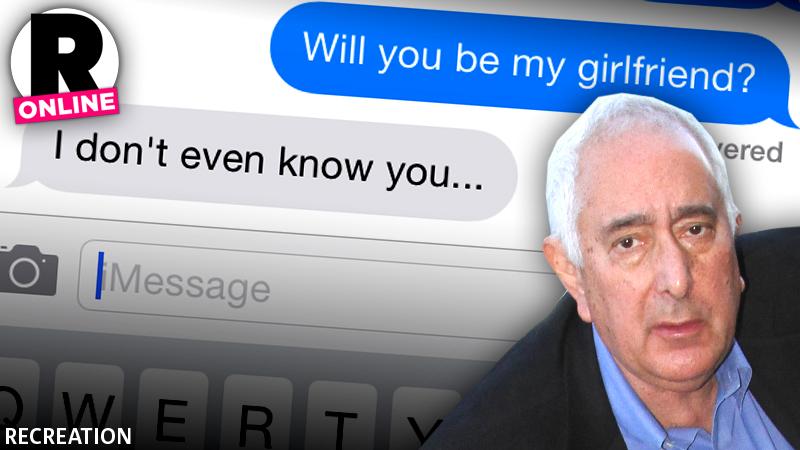 Article continues below advertisement
So who was the object of Stein's infatuation?
"She is a divorcée. She has a four-and-a-half-year old daughter. She wants to be a movie star," he wrote about the female in his "Diary" column in the June issue of The American Spectator. "She wants me to help with her bills . . . just today, she sent me a series of photos of herself having root canal surgery and then a screen shot of her bill so far – $2,300."
But after alluding to the mystery woman — who he describes as a "wild mixture of ethnicities and has a figure that is close to unbelievable" online — Stein was already leaking his own version of the story.
"Whatever Ben wanted from this woman, it's all blown up," said the source. "And it appears he's now trying to get out in front of the story by doing some damage control."
The twisted tale also included putting his gal pal up in a posh Beverly Hills hotel and even meeting his wife!
MORE ON:
National Enquirer
Article continues below advertisement
"I said that would be fine and she could meet my wife and we would take her out for a lovely dinner," he wrote in his column, referring to his entertainment lawyer other half, Alexandra.
Stein even chalked it up to an innocent crush, writing, "I am like a teenager. I get mad crushes and they last about ten minutes."
But the source added: "It seems like Ben has some explaining to do to his wife!"
Only, Stein has decided, in turn, to tell the whole world.
The former presidential speechwriter surprisingly came clean about everything, even opening up about asking the gal pal to be his girlfriend: "I ask a lot of girls," he said after calling the ENQUIRER twice to tell his side of the story.
But there's one thing he didn't do.
"I didn't have sex with her!" he added. "At my age, I don't even know if that's possible."
The financial expert further admitted to writing the young woman checks totaling $900, but he played down the reason behind his generosity.
"I give people money all the time ... She told me such a sob story – I felt bad for her," Stein explained.
And the married man is still happily married to his wife, who he has walked down the aisle with twice – from 1968 until their 1974 divorce and then remarrying her in 1977.
"We've been together since 1966. She knows everything," he said. "This is not a scandal, trust me."