Birthday Bling! French Montana Gifts Girlfriend Khloe Kardashian $30,000 In Jewelry PLUS A 10-Carat Diamond Ring For Her 30th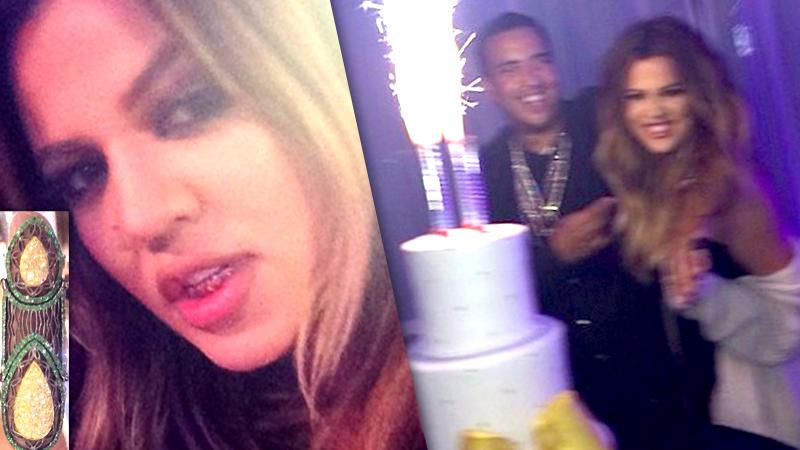 A car and carats all in one day? Talk about a birthday surprise!
A new $50,000 Jeep isn't the only thing Khloe Kardashian got from her rapper boyfriend French Montana on her birthday, RadarOnline.com has learned.
The flashy couple lived up to their reputation by showing off the reality star's newest eye candy at Rafaello & Co. Thursday when the rapper surprised the b-day girl with some serious bling -- a diamond and emerald ring and not one, but two grills, for a whopping grand total of $30,000 in pricey pieces!
Article continues below advertisement
"French asked (owner) Gabriel (Jacobs) to design a customized ring for Khloe. She had no idea and was ecstatic and hugged and kissed him," an employee at Raffaello & Co. in New York City told RadarOnline.com.
The 10-carat flexible ring takes up the newly-minted 30-year-old's entire finger and is made of 18-carat gold and accessorized with Colombian green emeralds and fancy canary diamonds.
The Keeping Up With The Kardashians star, who filed for divorce from ex-husband Lamar Odom five months ago, also gets to sport two new grills for her bottom teeth. One is designed with 200 to 250 diamonds, coming in at 3 carats. And the other is soldid 18-carat gold.