Exclusive
Ariane Bellamar's Happy Ending! Seven Months After Tech Tycoon Boyfriend Patrick Henry Savagely Beat Her, The 'Beverly Hills Nanny' Star Gets Engaged To 'Sweet' Real Estate Agent Tanner Slaught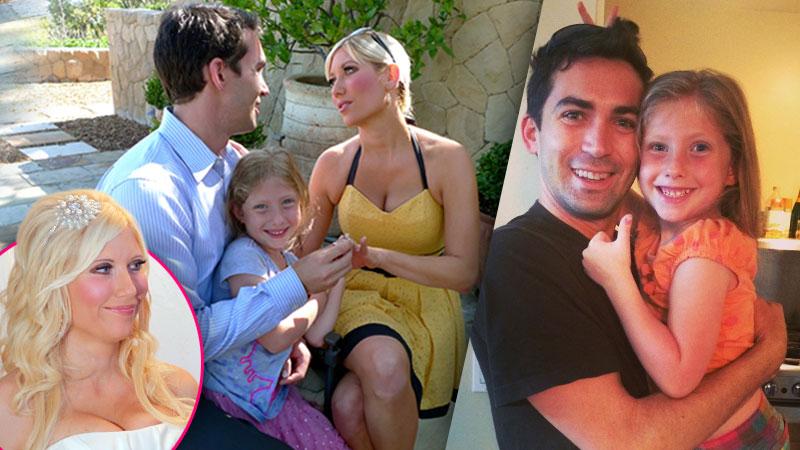 Ariane Bellamar may have had a heartbreaking start to 2014 — but the Beverly Hills Nannies standout has finally found her happy ending.
The reality star, who was left bloodied and bruised when tech tycoon boyfriend Patrick Henry assaulted her on a trip to Utah in January, exclusively reveals to RadarOnline.com that she is now engaged to her boyfriend of six months, Tanner Slaught.
"He's so cute and sweet, he actually proposed twice!" Bellamar, 36, tells RadarOnline.com in an exclusive interview. "On July 18, we were at home playing backgammon, and he suddenly left the room. I'm impatient, so I asked 'What are you doing?' He then walked out in a suit with a special bottle of wine and got down on bended knee."
Article continues below advertisement
"He said, 'I want to love you for the rest of my life.' But I still didn't get what he was doing! I said, 'Are you asking me to marry you?'" she continues. "I said yes, but he didn't have the ring yet."
Exactly one week later on July 25, the real estate leasing agent, 28, got down on bended knee again— but this time, he was prepared.
"We were eating lunch at his parents house in Montecito, Calif., and Tanner proposed in front of his whole family and my daughter Emma with a beautiful ring," the star gushes, adding that her now-fiance picked up the 2-carat diamond solitaire bauble from a family jeweler outside Los Angeles. "It was so nice to have both proposals. The first was quirky and unexpected, and the other one was beautiful and shared with loved ones."
Though the engagement only officially occurred days ago, Bellamar and Slaught already have a date set in stone.
"We will have a massive wedding on March 28, 2015," she reveals.
"Earlier this year, I didn't think I could emotionally survive," Bellamar admits. "But he was there for me through everything. I found someone so real and raw and honest to help build me back up."
Bellamar's six-year-old daughter is also thrilled about the impending nuptials.
"Emma loves Tanner and he intends to be a dad to her," she says. "It's amazing that my faith in humanity has been restored."
The blond beauty can also put the domestic violence case behind her: Though he initially denied any wrongdoing, Henry, 51, was found guilty of assault in Utah's Summit County Court on June 19, and sentenced to community service and alcohol and anger management treatment.