Justice Served! Tech Tycoon Patrick Henry Found GUILTY In Savage Beating Of Reality Star Ariane Bellamar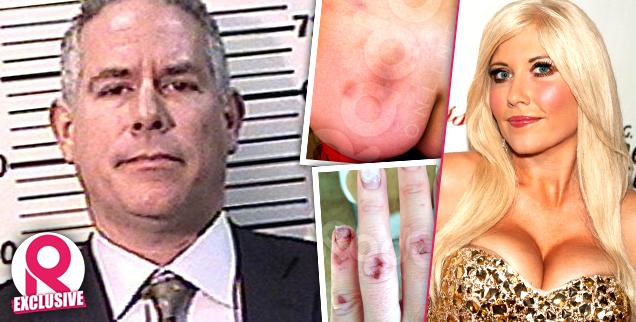 Beverly Hills Nannies star Ariane Bellamar can finally breathe a sigh of relief.
Five months after Bellamar's date, tech tycoon Patrick Henry, left her bloodied and bruised in a violent attack during this year's , the Entropic Communications CEO was found guilty of assault in Summit County court on June 19.
"After carefully considering all the evidence, Judge Kerr found Mr. Henry guilty of assaulting Ms. Bellamar," Summit County Attorney David R. Brickey told RadarOnline.com in a statement. (The 51-year-old millionaire initially denied any wrongdoing in the case to RadarOnline.com.)
Article continues below advertisement
Henry was found not guilty of charges including damage or interruption of a communication device and criminal mischief.
Though he escaped jail time, Henry "was sentenced to pay a fine of $400, complete 40 hours of community service for a non-profit organization within 90 days, and complete a dual focus assessment for alcohol and anger management within 60 days and complete any recommended treatment within 90 days," Brickey stated.
The attorney also states that a brave Bellamar, 35, was present in Summit County Justice Court for the ruling.
The reality star exclusively spoke with Radar after the January 2 incident.
After retreating to the couple's cabin alone following a boozy party, "I was woken up by Patrick dragging me by the hair and throwing me into the garage. He was screaming at me, accusing me of deliberately locking him out of the house," Bellamar claimed.
"He then proceeded to throw me multiple times into the concrete walls of the garage," she claimed. "I am bloodied and bruised all up and down my left side of my body and… right side. It was terrifying."
Hospital discharge records obtained by Radar revealed that Bellamar had been treated for "multiple strain, contusions and abrasions," including hand sprain and shoulder sprain.
Thankfully, the star has her happy ending: Bellamar tells Radar she began dating new boyfriend Tanner Slaught, 28, in February.