Exclusive
Wasting Away In London! Lindsay Lohan Has Dropped 15-20% Of Her Body Weight, Estimates Top Nutritionist -- 'She Looks Limp, Bony & Skeletal'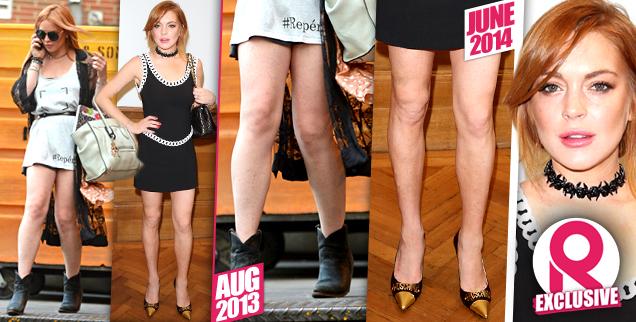 Article continues below advertisement
"The photos of her now appear a bit skeletal. Her face is drawn, and bones in her arms and legs are much more visible than before. While this may be a healthy weight loss in another person of similar height and size, it does not appear to be the case with Lindsay," Cohen said.
"In current pictures, she looks limp, bony, and there is no visible evident muscle tone, that would normally be present in a person having lost weight through healthy diet modification and exercise."
Article continues below advertisement
As Radar exclusively reported, Lohan, 27, has been taking full advantage of the nightlife in Europe hitting up London's top hot spots.
"Lindsay was off the wagon, everyone has their stumbles, everyone will go out to drink," the source said, defending her decision and admitting that the troubled star was apparently imbibing again recently.
"She fell off the horse but she picked herself back up and got back on. It's a struggle. Just because you have a hiccup doesn't mean you have to hold your breath."
Lohan has reportedly been working hard to stay sober and hitting the gym every single day — even though Cohen says it doesn't show.
"She's really trying to stay sober," the source said. "And she's taking it one day at a time."
What do you think of Lindsay's weight loss? Sound off in the comments below…