Paid To Party! Desperate Lindsay Lohan Pocketed $40,000 To Go Clubbing In Cannes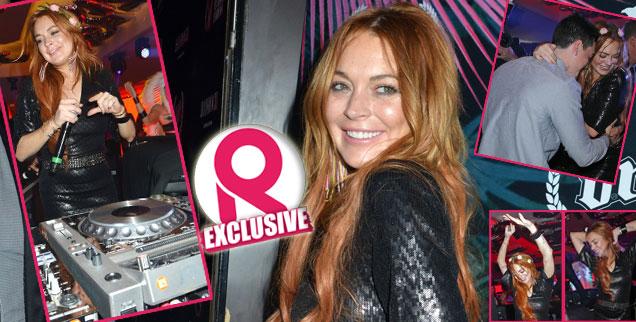 With acting gigs drying up and no second season of her OWN reality show, an off-the-wagon Lindsay Lohan has resorted to clubbing for cash.
RadarOnline.com can exclusively reveal that the 27-year-old was given $40,000 to appear at nightclub The VIP Room during the Cannes Film Festival on May 21.
"She was paid $40,000 plus expenses by to just appear as if she had just dropped by the party," a source tells Radar. "Part of the deal was that she wasn't allowed to go out and party or be seen anywhere else."
Article continues below advertisement
Though rehab vet Lohan- who had been spotted drinking in recent months-has said she wants to surround herself with good influences, the party girl just couldn't say no because she needed the money.
"Lindsay is desperate for cash, so she took the gig," the insider explains. As Radar previously reported, shopaholic Lohan quickly blew through her $2 million OWN paycheck.
Now friends are worried the troubled star is once again racing down a dangerous path.
"Lindsay is doing the exact opposite of what she should be doing," a pal recently told Radar. "She is out of her f**king head."