We Told Ya So! Jennifer Lopez And Boyfriend Casper Smart Were Finished Prior To Transsexual Scandal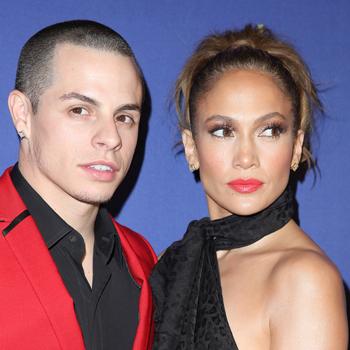 Article continues below advertisement
The break-up was not directly connected to Smart's alleged recent communications with multiple transexual models via Instagram, according to reports, which stated that Smart has been removing his belongings from Lopez's home as she tours in promotion of her upcoming album.
As we previously reported, a source close to the dancer, 27, told Radar that relations between the two had been strained with the "On The Floor" singer, 44, prior to the recent humiliation over his online shenanigans, as she kept him sidelined as her promotional tour hit her native New York.
Article continues below advertisement
"She's having a hard time ignoring the fact that her head has been telling her for a while and now her heart's saying the same thing," the source told us at the time.
In the meantime, one of the transsexual women Smart had allegedly exchanged messages with, Sofie Vissa, continues to attract attention for her involvement in the fiasco, with Vivid Video extending an offer to the 23-year-old bikini model for a sex tape to cash in on her 15 minutes of fame.
"We don't normally do transsexual celebrity tapes," Vivid founder Steve Hirsch wrote, "but in your case we just might make an exception."