Exclusive
Casper Smart's Former Dance Pal Weighs In On Transexual Sex Scandal, Says JLo's Boy Toy Is 'Gay For Opportunity' & 'It's All Gonna Come Out Eventually!'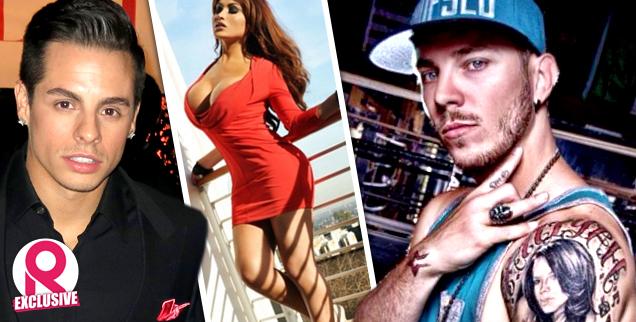 Whether Casper Smart had sex with a transexual model named Sofia Vissa or not, a former dance pal exclusively tells RadarOnline.com he's not surprised by anything Jennifer Lopez's boy toy does and thinks "it's all gonna come out eventually."
Joshua Lee Ayers appeared in the 2010 dance flick Step Up 3D with Smart and did several dance gigs in the past with him.
"I don't put nothing past the kid. He's an opportunist. It's all gonna come out eventually," Ayers told RadarOnline.com when asked his opinion on the alleged sex scandal involving the transexual woman he met on Instagram.
Article continues below advertisement
"He should know better, he definitely should know better. If a woman looks overdeveloped in more ways than one, you gotta watch out for that sketchy sh*t."
In 2012 Ayers famously accused Smart, 27, of being gay claiming he was only with Lopez, 44, for the fame — a statement he stands behind.
His rep told RadarOnline.com at the time, "Casper is not gay. These comments are born from envy and jealousy. It must be a slow news day."
"He's a little opportunist b*tch boy and he'll do anything to help Lopez's career," Ayers told RadarOnline.com.
"He'll scout other people's talent and craft and work, then bring it to her and they'll do a piece or a video with it. That's what he's always done."
Ayers claims Smart targets gay men in the dance business and flirts with them for work opportunities.
"Half of his resume, he worked for gay choreographers and dancers. He flirts with them to book work and add it to his resume. It's really just him going that extra mile to be in the limelight," he said.
Article continues below advertisement
"He's gay for opportunity, gay for the spotlight, whatever gets him in front of the camera. He'll do it."
As RadarOnline.com previously reported, a shocking post on TheDirty.com on Tuesday claims that the American Idol host's much younger boy toy has been cheating on her with a transexual woman.
By Thursday, the backup dancer still had yet to make any public comment on the matter — but instead jetted off to Boston with Lopez, her six-year-old twins Max and Emme, and her mother, after a tense secret meeting with her publicist in which he denied all the allegations.
"Casper came to dance rehearsal Tuesday and met with J.Lo's publicist and manager, Benny Medina," to discuss the rumors, an insider told RadarOnline.com. "He denied everything."
Ayers added, "Casper Smart has a lot of haters who know him and he's trying to prove them wrong by becoming famous."
Smart's reps did not immediately respond to RadarOnline.com's request for comment.