Exclusive
Casper Smart Is Gay & Only With J.Lo For Fame, Claims Fellow Dancer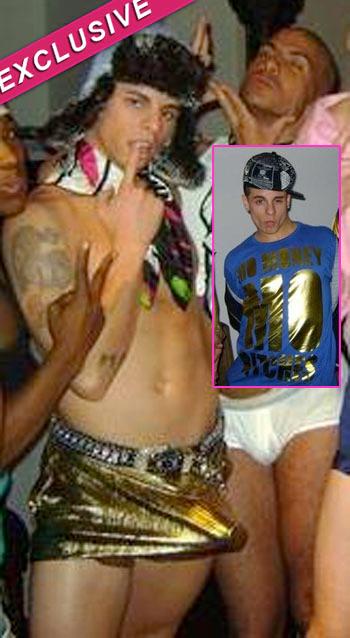 Article continues below advertisement
"Check out Ur boy… And his low key homo ways," Joshua wrote on a photo of Casper that he posted on his Twitter account in March.
In the photo, Casper is shirtless, wearing shiny gold short shorts obviously stuffed with something, a sparkly bejeweled belt, a scarf and a deer hunter hat while surrounded by other shirtless men in their underwear.
On May 24, Joshua posted another photo of Casper showing off his cheekbones with the caption: "I know what I know, Not love, a lot of business and public relations."
Joshua and Casper appeared in the 2010 dance flick Step Up 3D together and have done several dance gigs in the past.
As RadarOnline.com previously reported, Lopez, 42, and estranged hubby Marc Anthony announced their split last July and only four months later she was openly dating her 25-year-old backup dancer boy toy.
"Casper is not gay. These comments are born from envy and jealousy," the couple's rep, Mark Young, told RadarOnline.com.