Jennifer Lopez Opens Up About Her Love Life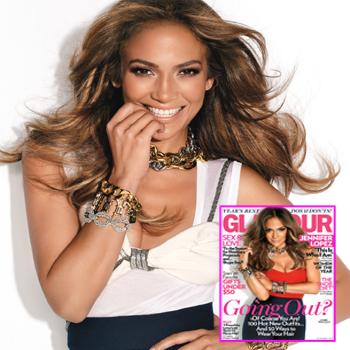 Glamour's 2011 Woman of the Year Jennifer Lopez recently opened up to her pal Jane Fonda for the December 2011 issue of the women's magazine, dishing on everything she has learned about love and relationships and the possibility of a new romance in the public eye.
"I think I've finally learned the biggest lesson of all. You've got to love yourself first," the thrice married star, who recently split from her husband Marc Anthony, reveals to Glamour. "You've got to be OK on your own before you can be OK with somebody else. You've got to value yourself and know that you're worth everything. And until you value yourself enough and love yourself enough to know that, you can't really have a healthy relationship."
Article continues below advertisement
Though it has only been a few months since La La Lopez has been single, she has already been rumored to be romancing Hollywood's hottest bachelors – but if the buzz is true, don't expect Lopez to comment on it!
"I think to give something a chance, to really get to know somebody, you want to do it out of the public eye. You know the media, they want to rush everything."
The December 2011 issue of Glamour, which features Jennifer Lopez will hit newsstands nationwide on November 8.