Eddie Cibrian and LeAnn Rimes Blast Brandi Glanville In Trailer For New Reality Show 'LeAnn & Eddie' (WATCH)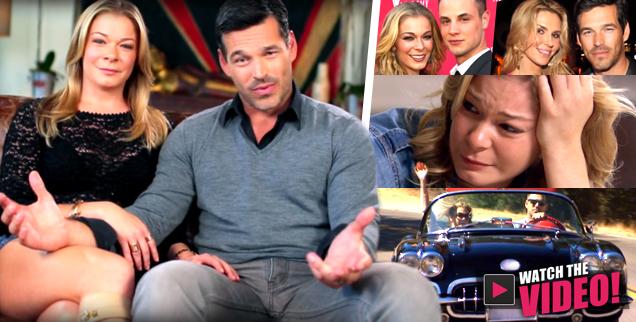 There are two sides to every story, and LeAnn Rimes and Eddie Cibrian want you to hear theirs. The couple has released the trailer for their upcoming reality show LeAnn and Eddie, and within the first few scenes the couple blasts their exes — a theme that continues throughout the preview.
"Our relationship didn't quite start off like we had planned," 31-year-old Rimes says, alluding to the now-famous affair she and Cibrian had while they were both married to other people.
Article continues below advertisement
The show takes a look into the controversial couple's happy, but very publicized life together. They're looking to set the record straight with the hopes that people understand how genuinely happy they are with each other.
But with almost every scene does it turn back to throwing shade at Cibrian's, 40, ex-wife, 41-year-old Brandi Glanville.
"Contrary to what some people believe, cough, my ex-wife, I do actually work," Cibrian says.
The show will also dive into the singer's desire for kids, while her husband claims he's not ready even though he already has two sons, Mason and Jake, with his ex-wife! We'll have to see how that turns out for Rimes.
LeAnn and Eddie premieres July 17 on VH1.
Get More:
Will you watch LeAnn and Eddie? Sound off in the comments!