Exclusive
Brandi Glanville FURIOUS LeAnn Rimes Celebrates Son Jake Cibrian's Birthday Without Her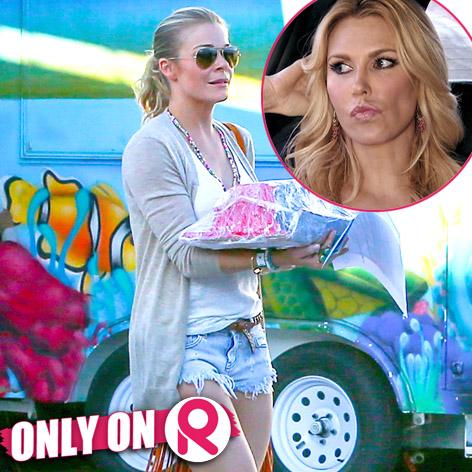 In New York where she's filming Celebrity Apprentice, Brandi Glanville was furious when she found out that her ex, Eddie Cibrian and his wife, LeAnn Rimes, were celebrating her son, Jake Cibrian's birthday without her.
"If they'd have waited until next weekend, she could have been there," a source tells RadarOnline.com exclusively. "She was pissed off and sad."
Despite their on-going feud, Rimes and Glanville have often shared the Cibrian boys' birthday celebrations. In 2012, for Jake's fifth, they put their differences aside for a party at Chuck E. Cheese. Last year for Mason's birthday, they did back-to-back parties on the same day.
Article continues below advertisement
"Brandi would have been happy to have paid for half the party and maybe they could have done something bigger," the source says.
Adding to Glanville's outrage was Rimes' sexy attire for the event.
"Who wears sexy clothes like LeAnn did to a party for seven-year-old kids?" an eyewitness tells RadarOnline.com.
"She was in the shortest shorts you've ever seen and a see-through tank top. She was jumping on the trampoline with the kids, and you could see her boobs bouncing!"