How Do I Live... With All These Secrets?! LeAnn Rimes' 17 Biggest Scandals EXPOSED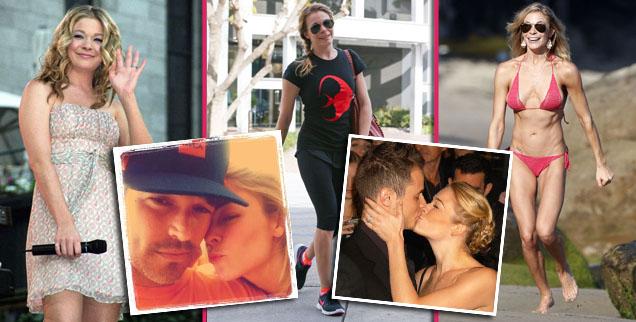 An extra-marital affair, eating disorder rumors and battles with her husband Eddie Cibrian's ex-wife Brandi Glanville; here is our list of the secrets, lies and scandals that have plagued LeAnn Rimes.
Article continues below advertisement
Cheating Heart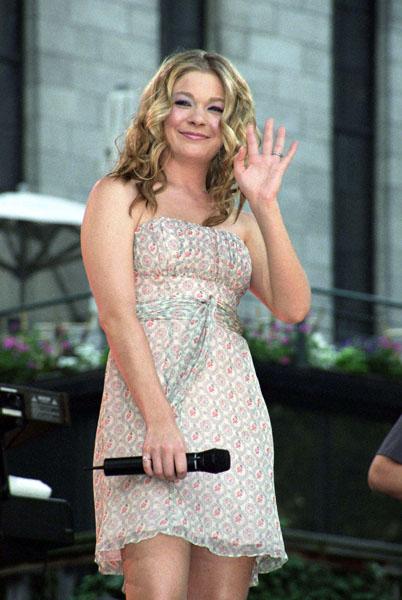 She once had a reputation as being a sweet, wholesome country singer. But that was sullied forever when paparazzi pictures caught LeAnn Rimes canoodling with her Northern Lights co-star Eddie Cibrian when they were both married to other people. Her life has been non-stop drama ever since.
Daddy Issues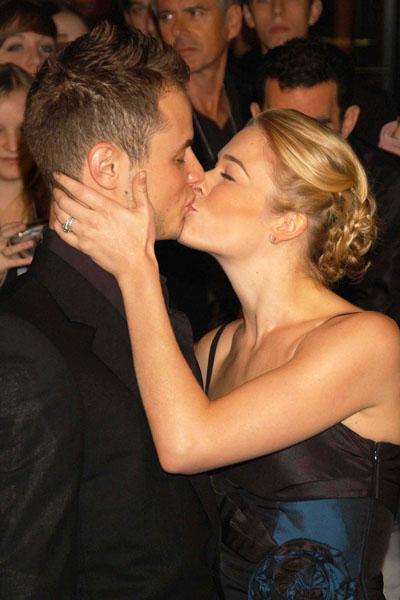 In 2000 LeAnn filed a lawsuit against her father Wilber Rimes and her former manager Lyle Walker. Claims were made that both men allegedly took several million dollars from her. In 2002 the lawsuit was settled and LeAnn reconciled with her father in time for her wedding to first husband Dean Sheremet.
Article continues below advertisement
Eating Disorder Allegations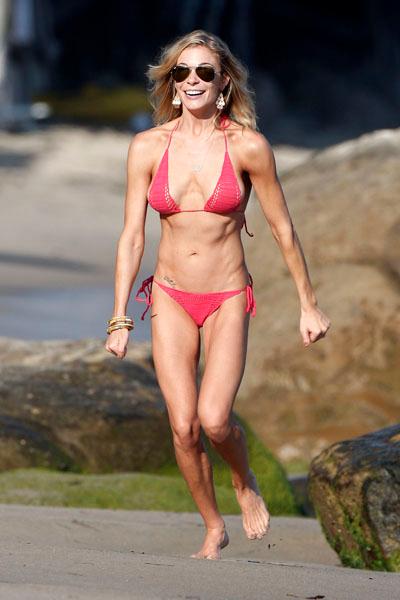 Once a cherubic child singer a super-svelte LeAnn has been dogged by eating disorder claims for years. She has always denied them saying in 2013: "I look back and think: 'I was small', but I've never had an eating problem and I can say that 100 percent confidently."
Article continues below advertisement
Twitter Faux Pas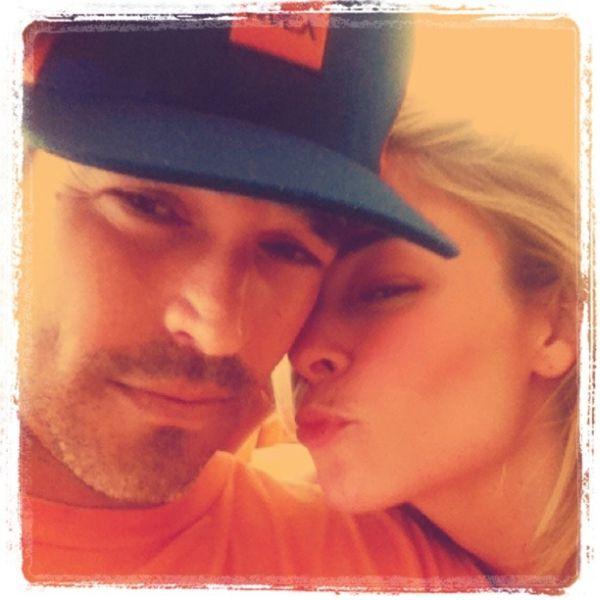 The singer can't seem to stop getting in trouble for the things she tweets. In December 2013 fans blasted her for being "rude," "selfish" and "crass" for posting on her Twitter page: "Not a fun day. I have a stomach bug, oh joy & one of our best friend's sic is losing his mom."
Article continues below advertisement
Laxatives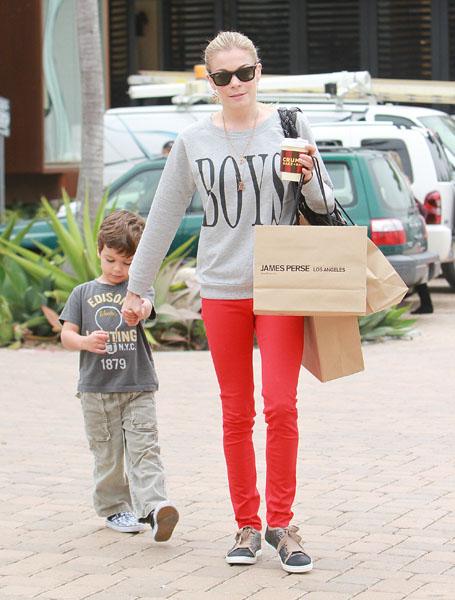 In a 2012 interview with Us Weekly Brandi made shocking claims that – not only did LeAnn have a "severe eating disorder" – her son Mason allegedly became "extremely ill" after accidentally ingesting one of the singer's laxatives. The TV personality said of the country star: "She has a laxative in every purse." LeAnn has always denied she suffered from any eating disorder.
Article continues below advertisement
Adderall Addiction?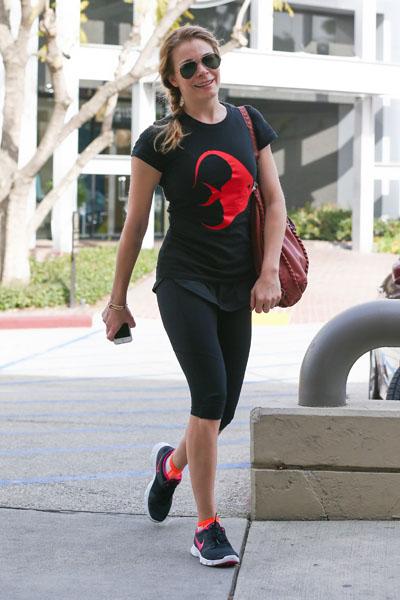 In a 2012 email to her ex-husband Eddie – that was seen by RadarOnline.com – Brandi accused LeAnn of being mentally unstable, addicted to laxatives and Adderall and said the crooner was dubbed "angelfish" by a friend "because she sings like an angel and drinks like a fish."
Article continues below advertisement
Gay "Bullying"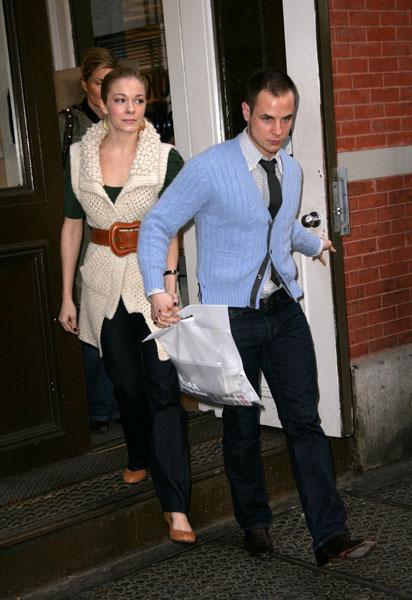 In November 2013 LeAnn's ex-husband Dean Sheremet took to his Twitter page to blast the star for laughing after a fan tweeted that she was once "married to a gay dude." He wrote: "I don't do Twitter wars, but I do hate ignorance. Being gay isn't offensive, not standing up for the truth is."
Article continues below advertisement
Rehab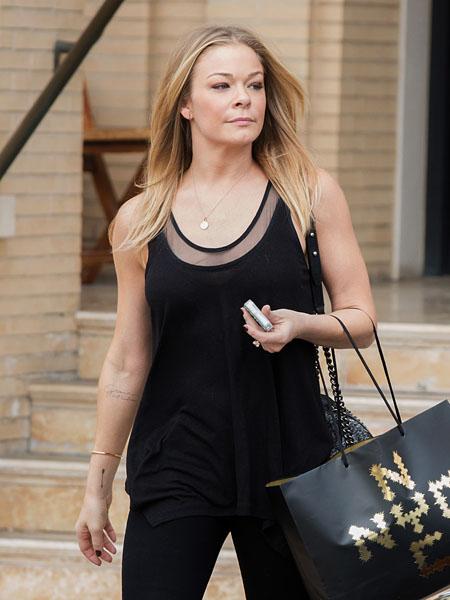 In 2012 – the day after her 30th birthday – LeAnn checked into a treatment facility to deal with "anxiety and stress." The following year, in an interview with People, she revealed what led to her timeout, saying: "I had been crying all day, staying in bed…I started dealing with emotions I had ignored."
Article continues below advertisement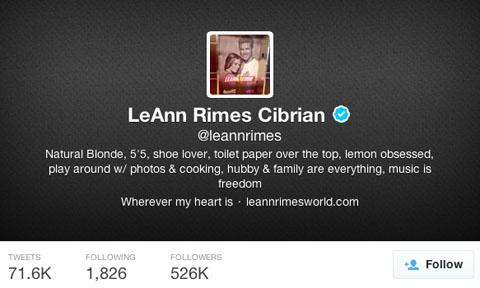 In May 2013 RadarOnline.com revealed that LeAnn acquired more than 100,000 new Twitter followers in a month, leading to speculation she had bought them using robot followers to increase her numbers. Screen grabs tracking her Twitter following lent credibility to the claim by proving those figures mostly shot up virtually overnight.
Article continues below advertisement
Brandi's Book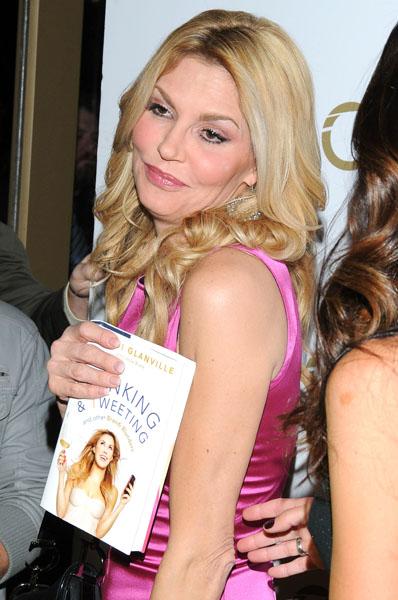 According to a close source LeAnn was second-guessing the strength of her marriage before the release of Brandi's memoir Drinking and Tweeting: And Other Brandi Blunders. The insider told a weekly publication the singer was especially concerned that Eddie didn't want to split from his ex-wife. The source said: "It was devastating for her to learn that Eddie…wanted both of them."
Article continues below advertisement
Family Therapy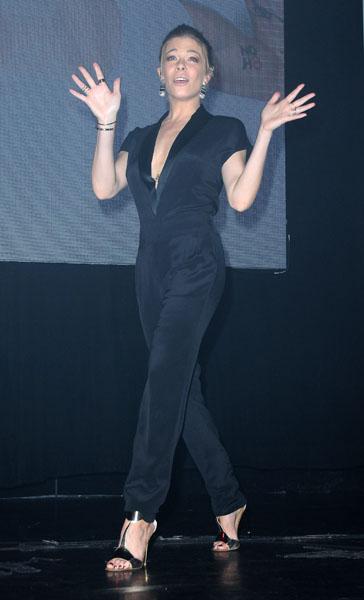 In her memoir Brandi revealed she once attended group family therapy with Eddie and LeAnn. It was a desperate attempt by the three adults to smooth over their relationship for the sake of Brandi and Eddie's two sons. What was said during the session remains confidential but the reality TV star said the singer "wobbled in on sky-high heels and with a set of full eyelashes."
Article continues below advertisement
Rimes v Rancic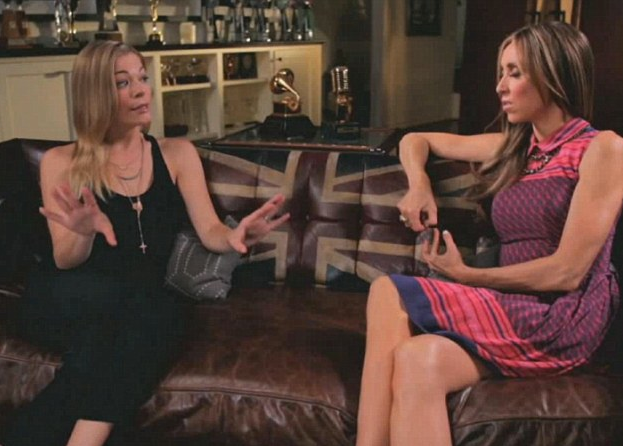 They have both been publicly taunted for being too skinny, amid claims they have an eating disorder. But LeAnn took offence in 2011 when Giuliana Rancic said "she looks great when she's a bit curvier." Before smoothing things over with the E! presenter, the singer admitted to a Twitter follower that she didn't "appreciate" Rancic's "comments."
Article continues below advertisement
Cheating Fears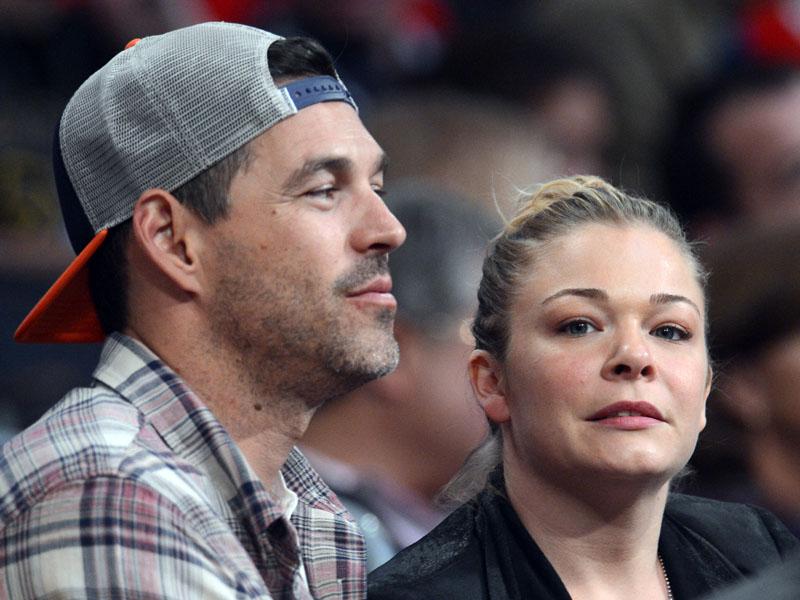 Shortly before she entered a treatment center in 2012, LeAnn was petrified that her husband Eddie was cheating on her, a source told RadarOnline.com. The insider said: "LeAnn is beyond stressed about the cracks in her relationship with Eddie and she has been really scared that he is cheating on her." She later confirmed to ET that she had fears.
Article continues below advertisement
Drunk X Factor Performance?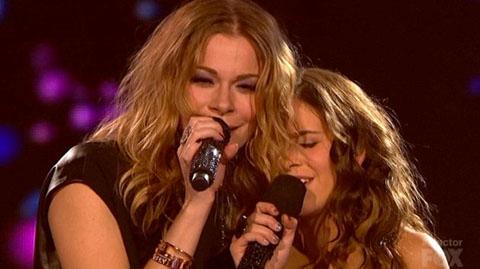 In 2012 critics panned LeAnn's appearance on The X Factor saying that her duet with 13-year-old contestant Carly Rose Sonenclar was "uneven and uncomfortable." But when some fans speculated that she was drunk, the singer tweeted: "In my 18 years of performing, I have never been anything but professional onstage."
Article continues below advertisement
Invasion of Privacy Lawsuit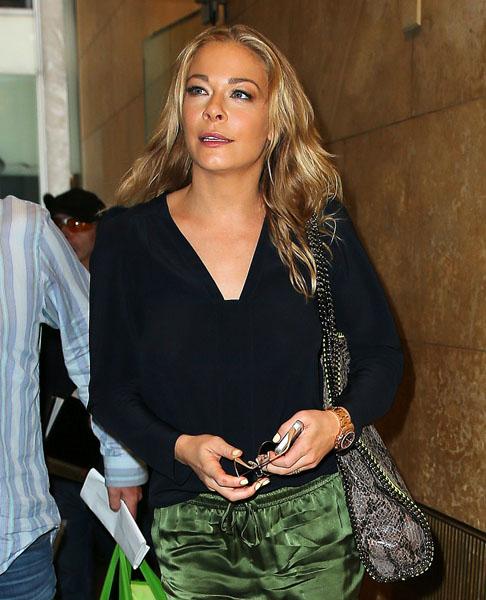 In October 2013 LeAnn dropped her lawsuit against high school teacher and former fan Kim Smiley, whom she was suing – along with her daughter – for invasion of privacy. The protracted argument damaged her already tarnished reputation when she was accused of bullying the mother-of-six that she said recorded their telephone conversation and leaked the details online.
Article continues below advertisement
My Boys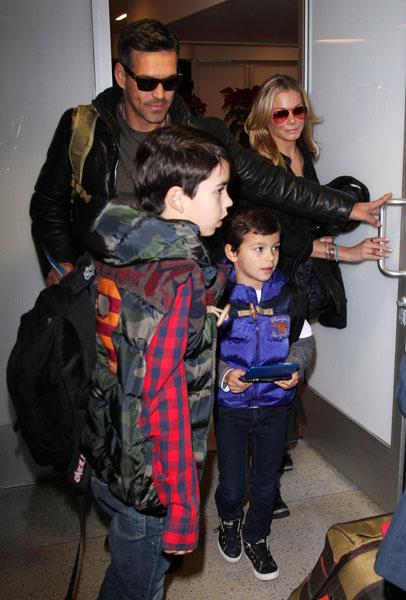 "Flying out with my boys in a few hrs." That's the tweet that LeAnn posted in December 2012 when heading out to Oregon with Eddie and her stepsons Mason and Jake Cibrian. Brandi, who consistently reminds the singer she is not their mother, tweeted in response: "They R MY boys…and ur stepsons…4 now."
Article continues below advertisement
"F*ck Brandi"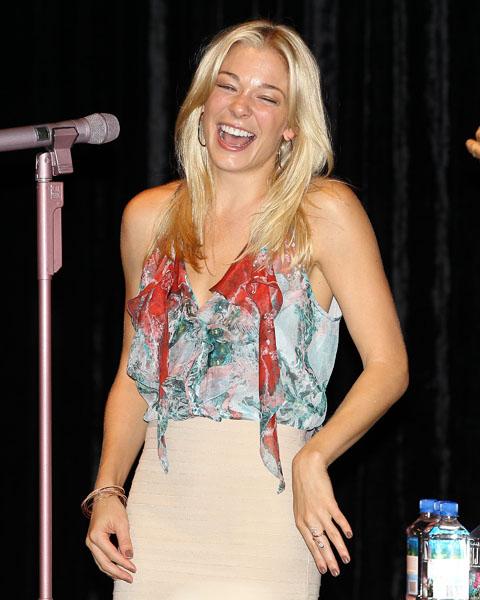 In August 2013 LeAnn waded into yet another Twitter row after she was blasted online for allegedly complimenting two fans who attended her concert wearing "F*ck Brandi" T-shirts. While some tweeters criticized her "disgusting" actions, a source close to the star told RadarOnline.com: "LeAnn glanced at their pink hats, said 'awesome' and never saw the damn shirts."