'Alpha Dog' Teen's Mom Horrified That Elliot Rodger Was Inspired By Film About Her Son's Murder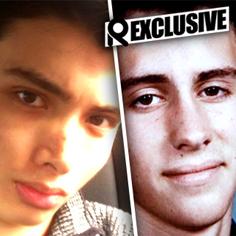 The kidnap and murder of her son was retold in gritty detail in the 2006 drama Alpha Dog, starring Justin Timberlake and Emile Hirsch.
But now California mom Susan Markowitz is horrified to learn that the movie based on her son's death may have partly inspired Santa Barbara shooter Elliot Rodger.
In his 141-page manifesto, the 22-year-old virgin killer said he moved to Isla Vista, Calif. "because I watched the movie Alpha Dog."
Article continues below advertisement
Enamored of the movie, Rodger cites the scenes fueled by sex, drugs and alcohol as some of his motivations.
"The movie had a profound effect on me because it depicted lots of good-looking young people enjoying pleasurable sex lives," he wrote. "That was the life I wanted. A life of pleasure and sex."
But in reality, most of the people having sex in the movie were members of a gang of drug dealers who kidnapped and murdered a 15-year-old boy.
Now Markowitz – the mother of Nick Markowitz, the real-life teen upon whom Alpha Dog is based – says she is heartbroken that her son's death is connected with the May 23 massacre.
She reveals that much of the sex depicted in the movie didn't even happen – including a raunchy threesome featuring actress Amanda Seyfried.
"It was Hollywood's eyes," the 55-year-old says. "The threesome in the pool didn't happen in real life.
Article continues below advertisement
"There's a lot of things in there that were exaggerated, that were not true.
"I'm very saddened that he Rodger didn't get the help he needed."
But Markowitz says she has received hundreds of messages from teens saying the tragedy portrayed in Alpha Dog scared them straight.
Nick was kidnapped by drug dealer Jesse James Hollywood and his gang and kept for three days before he was shot and buried in a shallow grave in August 2000.
"The only thing to be angry about in that movie is that about 32 people could have saved one life," Markowitz says.
"Yet the guy that did this massacre was viewing the love scenes…That's a choice, and that's an illness."