Cops Were Aware Of Elliot Rodger's Murderous Omen Videos 3 Weeks BEFORE Massacre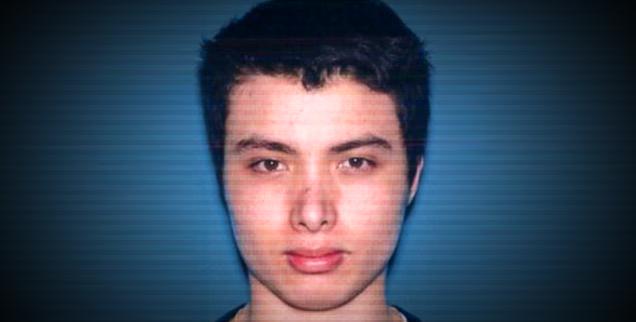 Law enforcement officials who initially investigated reports of Elliot Rodger's dark behavior were informed of a series of foretelling videos the disturbed killer had made three weeks before last week's melee, but never bothered to watch or follow up on the leads, officials said Thursday.
The Santa Barbara County sheriff's department made that info known Thursday, amending their initial statement that they were unaware of any taped clips the 22-year-old made prior to murdering 6 people and injuring 13 others in his May 23 killing spree in Isla Vista, Calif.
Article continues below advertisement
Authorities said that during an April 30 check in call they made to Rodger's apartment, they did not search his domicile for firearms he had on hand at the time, as they did not consider him a serious threat.
Regarding the infamous "Day of Retribution" video Rodger — the son of Hunger Games second unit director Peter Rodger — made, sheriff's department authorities said Rodger posted it onto YouTube at 9:17 p.m. Friday, one minute before he emailed his manifesto to his parents and his psychologist.
Rodger then embarked on his killing spree, as police said that gunshots, were reported to them at 9:27 p.m., and by 9:35 p.m. Rodger was dead from a self-inflicted gunshot to the head.
In more news regarding the 10-minute April 30 visit, police said that Rodgers told four deputies, one officer and a trainee that the videos he'd posted online — triggering his mother and psychologist to contact them — was merely a way of expressing himself."
Article continues below advertisement
Rodger, in his manifesto, cited the visit, recalling how when officials asked him if he'd contemplated killing himself, he "tactfully told them that it was all a misunderstanding and they finally left."
"If they had demanded to search my room," he wrote, "that would have ended everything."
On Thursday, the killer's family described their life as "hell on earth," in reference to "the feeling of knowing that it was our son's actions that caused this tragedy.
"It is now our responsibility to do everything we can to help avoid this happening to any other family — not only to avoid any more innocence destroyed, but also to identify and deal with the mental issues that drove our son to do what he did."
We'll keep you updated on the latest in this story, right here on RadarOnline.com.