Poor Rob! More Heartache For Kardashian As His Ex, Rita Ora, Denies Ever Dating Him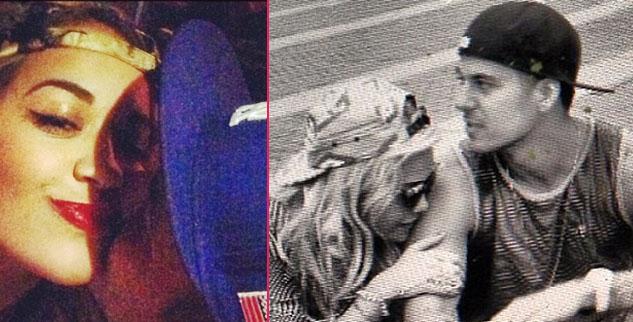 Rob Kardashian can't catch a break. Just days after his despondent tweets raised fresh concerns for his emotional well-being, the Keeping Up with the Kardashians star was dealt yet another blow to his self-esteem Friday when his ex-girlfriend, Rita Ora, denied ever dating him!
Aussie radio hosts Kyle and Jackie O asked the British pop star about her 2012 relationship with Kardashian during an interview on Friday, and Ora insisted "I've got no idea what you're talking about."
Article continues below advertisement
"Onwards and upwards, guys," she continued, refusing to discuss the couple's time together. "Honestly, there's a place and time for everything and people change and evolve. I think time will tell really and you've just got to keep the train moving forward."
Ora and Kardashian were inseparable in the summer of 2012, posting lovey-dovey shots of each other all over Instagram and even tattooing each other's names on their hands with Sharpie for one intimate pic.
But eventually, it went down in flames when Kardashian launched an epic Twitter rant against her in December claiming she was unfaithful.
"She cheated on me with nearly 20 dudes when we were together," Kardashian tweeted, and later deleted. "…I just don't get how a woman can do that to her body. And your career hasn't even launched yet. I don't put up with sloppiness."
MORE ON:
Keeping Up With the Kardashians
Article continues below advertisement
For her part, Ora responded by denying that the pair were ever in a real relationship, despite all the apparent evidence to the contrary.
Reopening old relationship wounds could be the last thing that Kardashian needs right now. As RadarOnline.com has reported, his friends and family are increasingly concerned about his mental state after he posted a desperate tweet that read, "No one will ever understand how much it hurts" on April 1.