Exclusive
'Hairspray' Director Adam Shankman Reaches Out To Zac Efron: I'll Be Your Sober Coach!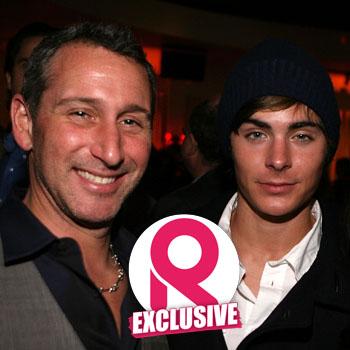 Article continues below advertisement
"Adam sees that Zac isn't on a great path and has even gotten a little sloppy lately," an insider told Radar.
"And since they've been friends for years, Adam has reached out to Zac and is trying to get him into the same program he completed at Passages in Malibu. He's even offered to be Zac's sober coach!"
According to the insider, Shankman is worried about Efron's health.
"Adam really believes in Passages and just wants to see Zac get back into good health," the source added.
Article continues below advertisement
Efron claimed he and a bodyguard were stranded in the dangerous area of town after their car ran out of gas, and bad blood began to flow when he tossed a bottle out of the car that shattered near some homeless men who then confronted him and his pal.
From there, the bodyguard and the transients began to mix it up and when the Hollywood hunk exited the vehicle, he took a powerful punch to the mouth from one of the transients.
"If anyone knows what's going on with Zac, it's Adam," the source told Radar.
"And he wants to help."