Zac Efron Involved In Skid Row Skirmish -- Has He Had A Drug Relapse?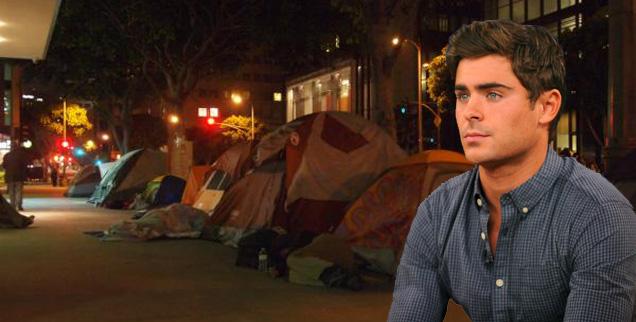 Zac Efron is back in the headlines for all the wrong reasons.
The bright-eyed High School Musical heartthrob, according to online reports, was at the receiving end of a punch from a grifter in Los Angeles' grisly Skid Row district, an area notorious for its' booming drug trade.
The 26-year-old star of films like 17 Again and The Lucky One, along with a man identified as his bodyguard, was reportedly involved in a fracas with three other in an area near the underpass of the 110 freeway.
Article continues below advertisement
Police camped out in the high-crime territory, investigated the incident, in which Efron said he and his muscle were stranded there after their car ran out of gas. Efron, according to reports, told cops the bad blood began to flow after he tossed a bottle out of the car that shattered near the homeless men, who confronted him and his guard with hot tempers.
From there, the guard and the transients began to mix it up when the Hollywood hunk exited the vehicle, taking a powerful punch to the mouth from one of the transients.
Police didn't arrest anyone, as no one in the "mutual combat" situation could have been singled out as the instigator.
It's seemingly the latest misstep for the handsome A-lister, who seemed to be on the right track as of late after a rough 2013.
As we previously reported, news of the actor's drug demons have leaked in the past 12 months, as he's been tied to two rehab stints; a mysteriously-broken jaw; narcotics ranging from prescription pain killers to street drugs; and even, at one point, found a party mate in Charlie Sheen.