Congrats Zac! Efron Rocks AA Chip Boasting Six Months Of Sobriety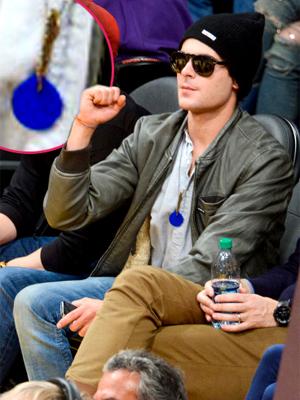 After a rough 2013, Zac Efron is on the mend. Not only does his broken jaw appear to be fully healed, but he's also doing well in his battle against drug and alcohol addiction: The actor rocked a chip for six months of sobriety at a Lakers game on December 20.
The blue medallion -- which Efron wore as a pendant -- is traditionally given out by Alcoholics Anonymous groups to members who achieve six months of continuous sobriety. Efron reportedly went to rehab twice earlier this year.
Article continues below advertisement