Exclusive
Does Sheryl Know? Lance Armstrong SOLD The $70,000 Classic Car Crow Gave Him For Winning The Tour De France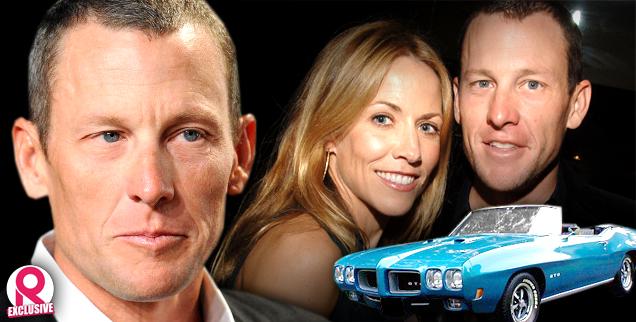 Lance Armstrong's former fiancée Sheryl Crow will always have a place in his heart -- but not in his garage. RadarOnline.com has exclusively learned that the disgraced bicyclist recently auctioned off the heartfelt gift that ex-girlfriend Sheryl Crow gave him for winning his sixth Tour de France.
Crow gave Armstrong a classic 1970 Pontiac GTO in 2004 after he won the famous bike race for a sixth time, becoming the man with the most victories on the course. (It would later emerge that he had been doping on the road to victory.)
Article continues below advertisement
The rock star also arranged for the TLC TV show Overhaulin' to pimp out Armstrong's ride, making the blue convertible an enviable piece of classic car history as well as a powerful vehicle.
The next year, the couple would become engaged, before Armstrong dumped Crow five months later because, he has said, "we were up against her biological clock." Getting her own revenge, Crow would later testify to the feds about his doping habits, according to reports.
But RadarOnline.com has learned that Armstrong had the last word, so to speak. This November, he put the car up for auction through RKMCCA Collector Car Auctions for an anticipated sale price of $60,000 to $80,000. And while a rep for the company would not reveal just how much Armstrong got for selling a priceless part of his relationship history, they confirmed that the car was purchased.
Watch a clip of Armstrong's Overhaulin' episode featuring the car here:
Do you think it was callous of Armstrong to sell the gift? Or was he right to cash in on his relationship eight years after the split? Let us know in the comments!