Exclusive
Thanks Dad! Cameron Douglas RELEASED From Solitary Confinement After Father Michael's Desperate Emmys Plea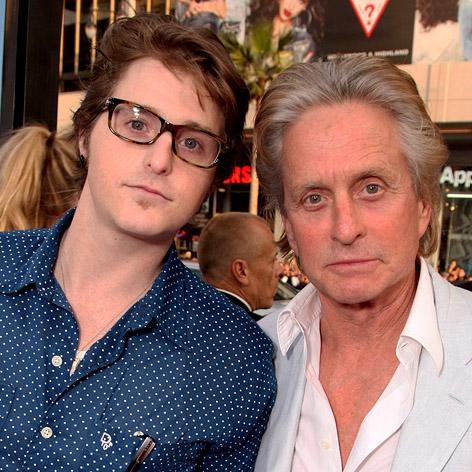 At last, there is some light on the horizon for Hollywood son turned jailed drug dealer Cameron Douglas. Nearly six months after his father, Michael Douglas, complained of the brutality of Cameron's lengthy stay in solitary confinement, RadarOnline.com has exclusively learned that he's been released.
"It's true," Anthony Papa of the Drug Policy Alliance, who has been an advocate for Cameron in the past, tells RadarOnline.com exclusively. "That's what I heard."
Article continues below advertisement
In fact, Papa reveals, "It actually happened a little while back. I'm not sure of the exact date."
Cameron had been in solitary confinement at Maryland's Cumberland Federal Corrections Institute for nearly two years following a relapse in jail, according to his father, who spoke out about his son's plight at the Emmys.
"If you happen to have a slip," the actor said, that inmate would get extra punishment. "In my son's case, he has spent almost two years in solitary confinement. Right now I've been told that I can't see him for two years. It's been over a year now. And I'm questioning the system."
MORE ON:
Celebrity Justice
Weeks after that speech, Michael and his ex-wife, Diandra Luker, collaborated with Papa to post a petition to Change.org to urge prison officials to allow them visitation rights before Douglas' planned 2018 release. Michael then reportedly sent an email to A-list friends begging them to get behind the effort, but later deleted the petition, reportedly so as not to suggest his son deserved special treatment.
But it seems like the petition may have had an effect. As forCameron's current visitation status, Papa tells RadarOnline.com, "I'm not sure if they will be allowed to visit, but Cameron is out of solitary."
Cameron was originally sentenced to five years in 2009 for conspiracy to distribute narcotics after he was caught selling heroin out of an NYC hotel room. That sentence was extended by four-and-a-half years in 2011 when he was caught with drugs in prison and transferred from a low-security prison in Pennsylvania to Cumberland, where he remains today, according to prison records. He is due to be released in 2018.