Exclusive
Julia Roberts' Bitter Family Feud: Grieving Relatives Fear They'll Be Banned From Half-Sister's Funeral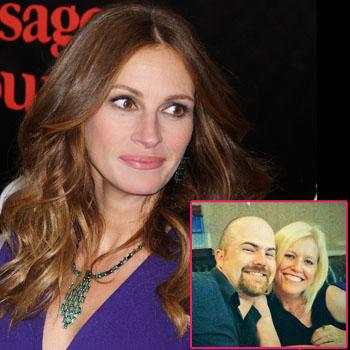 Article continues below advertisement
"There's plenty of people in the family who want to talk right now, but with the feud between Julia and Nancy being so public, everyone is scared to say anything," a source close to the family told RadarOnline.com.
"If they speak, they'll surely be banned from attending the funeral. Above all, the family just wants to be there to pay respects to Nancy."
Motes, 37, was found dead in a bathtub on Feb. 9 but made no secret of her distaste for her A-list sister just the month before, tweeting, "So my 'sister' said that with all her friends & fans she doesn't need anymore love. Just so you all know 'America's Sweetheart' is a B*TCH!!'"
She later added, "Do you want to be a fan of someone so cruel? She's not even that good of an actress. Happy you totally F—ed with me?"
The insider tells RadarOnline.com nobody wants to break rank and family likely won't go on the record until after the funeral.
Things were so bad between the half-sisters, that the ENQUIRER reported that Julia was planning on skipping Motes' wedding to fiancé John Dilbeck due to the lingering tension, and concern that "Nancy would try to tap her for more money."
Julia "exploded" when she saw Motes snapping photos of her newborn twins in 2005, the ENQUIRER reported, and in 2011, they had a falling-out after the Dying Young star made "disparaging" remarks about her younger sister's girth.
If you, or anyone you know, is struggling with thoughts of suicide, please immediately seek help. You can speak with a skilled, trained counselor at a national Suicide Prevention Lifeline crisis center in your area, anytime 24/7 — call 1-800-273-TALK (8255).