Exclusive
Mom Reveals Ke$ha's Advisor Told Her He 'Didn't Care If She Shoved Her Hand Down Her Throat Or Took Drugs,' She HAD To Lose Weight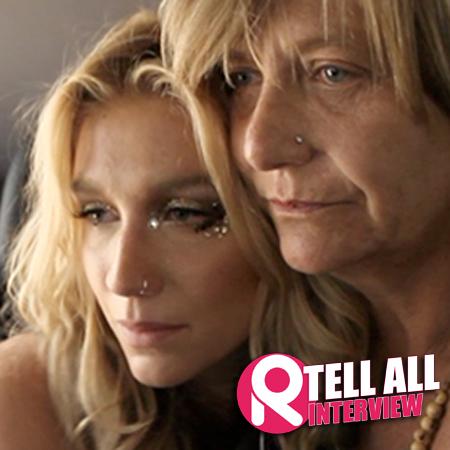 Article continues below advertisement
"It wasn't just Luke. She had an advisor who told her he had a meeting with a record company and they said she better lose 15 pounds in the next 30 days," Sebert told RadarOnline.com in an exclusive interview.
"He told her he didn't care if she shoved her hand down her throat or took illegal drugs, but she had to lose the weight."
It's a shocking glimpse into the entertainment industry and the pressure women feel to be skinny when they're always in the public eye.
Sebert tells RadarOnline.com an eating disorder is nothing out of the ordinary for pop stars and actresses.
"Everybody in the industry has thrown up! Ke$ha's been in the bathroom with other celebrities throwing up!" Sebert said.
"Who knows who's the one who's gonna have the heart attack or the stroke? She was really good at hiding it."
But with people in her daughter's life like Dr. Luke — real name Lucasz Gottwald, Sebert says Ke$ha didn't have a chance. Dr. Luke has not responded to repeated requests for comment.
Article continues below advertisement
"She had been dieting and exercising and she got really thin and Luke told her she wasn't thin enough and needed a trainer, but I couldn't afford a trainer as a single mom. She came home a month or two later so skinny," Sebert recalled.
"She told me she was juicing and hiking Runyon, but she was throwing up. I knew at some point she'd done it. I told her it was dangerous…her teeth, her voice. She'd swear she wasn't doing it anymore, but had a breakdown right before Christmas and told me she'd been doing it pretty much on a daily basis since two months after she signed with Luke."
Ke$ha initially signed with Dr. Luke's label in 2005 and then signed a new deal in 2009 with RCA Records under his imprint.
"When someone feels like they have no control, it's like it was the only thing she could control," Sebert added.
"She had no control over her career, her time, where she goes. She's like a show dog who gets called from point A to point B, but Luke's comments to her pushed her into the next level."
As RadarOnline.com previously reported, Dr. Luke allegedly called Ke$ha a "f**king refrigerator" on the set of one of her music video shoots.
UPDATE - 10:40 a.m. PT: Sebert would like to make it clear that it was a former associate of Ke$ha's that demanded she lose weight by shoving her hand down her throat or taking drugs, not a current team member.