Joanna Krupa Reveals Her Struggle With Eating Disorders & A Shocking Pill Addiction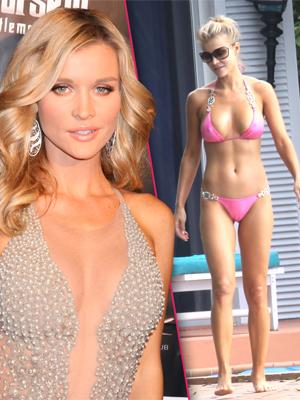 Article continues below advertisement
"Within a year, I gained over 20 lbs. and my self-esteem was shot, plus my credit card was maxed out. I cried every day."
The Polish-American model continued, "While I was never diagnosed with anorexia or bulimia at the time, I've learned that starving myself and bingeing means I had both. I was in deep trouble.
"Every day — I was an addict," she says of using laxatives.
"I remember being in the ocean on a bikini shoot and had cramps so bad that I was afraid I wouldn't make it to the bathroom! I knew something wasn't right. I always worried about having an accident."
Krupa, now a successful model who appeared on Poland's Next Top Model, explains how she got herself healthy again.
"I tried to wean myself off of them, but I finally had to seek medical help. I did acupuncture with a Chinese nutritionist and met a guy who was into fitness who taught me that, as I get older, I needed to be healthy and work out," she says.
"I work out four to five times a week, run, and I do CrossFit. I still worry about being camera ready, but I'm no longer obsessed."
To find out more about Krupa's struggle and her message to other women with poor body image, pick up the latest issue of Star magazine on newsstands everywhere Thursday.