Exclusive
Jon Benet Ramsey Book Shelved: Publisher Halts Production Of Explosive Exposé After Police Chief Slams It As 'Not Factual'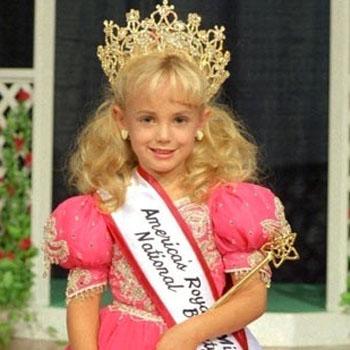 A highly-anticipated exposé on the infamous JonBenet Ramsey case has been indefinitely pulled from production,RadarOnline.com has learned exclusively. Former Denver Post journalist Paula Woodward's has been doing promotion for Mr. Ramsey, Listen Carefully! Facts, Fictions, Lies & Legends in the Murder of JonBenet Ramsey, with a projected release date of August 2014, but the publisher tells RadarOnline.com that it won't be seeing the light of day any time soon.
Article continues below advertisement
"The book is on hold right now and we don't have a publication date," a rep for Kensington Publishing told RadarOnline.com exclusively. Asked whether the delay has anything to do with legal concerns over the book's reportedly explosive content, the rep demurred, "It's timing."
Just weeks ago, Woodward bragged, "I hope someone sues me …" over what lies within the book's 352 pages.
Woodward plans to delve deep into the never-before-told details of the 1996 murder of Colorado beauty queen JonBenet Ramsey, using police sources and investigative reporting to unearth new information.
One thing is for certain, however: JonBenet's parents have been fully exonerated after maintaining their innocence for years.
"The case was full of misperceptions …" Woodward recently explained. "I have cooperation from John Ramsey, from law enforcement people, from Ramsey attorneys, from people involved on the periphery. A lot of people seemed willing to talk."
But Boulder City Police Chief Mark Beckner slammed the exposé, saying, "I know the case pretty intricately, inside and out. And I'm not sure what could appear in a book written by a third party uninvolved with the investigation that I wouldn't already be aware of. And, if it's something I'm not aware of, it's probably not factual."
Article continues below advertisement
He continued, "I think at this point, not much that can be said about the case or reported about the case or written about the case has any effect any more. This is really a cold case."
Still, Woodward's publisher seems to think people still want to read about it. Without disclosing a number, Kensington Publishing confirmed that Woodward stands to make big money if and when the book is released.
"She gets a payment on signing and then royalties," the rep told RadarOnline.com. "It's a standard book publishing contract. We've been in business 40 years."
Would you read a new JonBenet book? Let us know in the comments!