Behind The Tiara & Smiles: Seven Things You Didn't Know About The JonBenet Ramsey Murder Case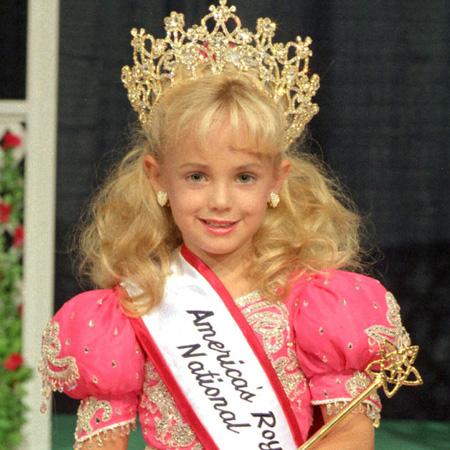 The murder of child pageant queen JonBenet Ramsey remains one of the most notorious cold cases of all time, with no one ever being charged with her death even 16 years later.
As the recent shocking news that a grand jury voted to indict JonBenet's parents, John and Patsy Ramsey, for actions that resulted in her death, surfaced in a detailed report in the Daily Camera, RadarOnline.com is taking a look back at the tragic toddler's life and premature death with seven things you didn't know about the JonBenet murder case.
Article continues below advertisement
7. Born on August 6, 1990, in Atlanta, Georgia, JonBenet's unusual name came from her father's first and middle names, John Bennett - she was so eager to come into the world that her mother almost gave birth in the car on her way to the hospital!
Tragedy hit the pretty little girl early in her life when her half-sister, Elizabeth Pasch Ramsey, 22, died in a car crash in 1992 along with her boyfriend, Matthew Derrington, after his car crashed into a truck on 1-55 near Chicago. JonBenet's mom was diagnosed with ovarian cancer a year later, and after receiving treatment she went into remission for nine years, until finally succumbing to the disease in 2006 at age 49.
6. While she is most well known for her controversial beauty pageant appearances, during which Patsy dressed the toddler in heavy make-up and high heels, JonBenet was said to have actually been a tomboy at heart and took rock climbing lessons at a Boulder, Colorado recreational center, where she was said to climb up the walls like a little spider. She also loved ditching her girly dresses to in-line skate, hula hoop, perform gymnastics, or play the piano and violin.
Article continues below advertisement
5. During her career on the child pageant circuit before her murder at age six, JonBenet won several prestigious crowns including Little Miss Colorado, National Tiny Miss Beauty and Little Miss Christmas. However, her father has since admitted that he regrets letting her enter the competitions. "I saw an element of competitiveness that I didn't think was healthy," John told Good Morning America in an interview last March. "I used to always tell her that it's your talent that counts, don't worry if you're not always the prettiest.
"I see her, you know, in shorts and t-shirt and hair kind of scruffy and just kind of a kid," he went on to recall.
4. Despite her success on the stage, JonBenet didn't become a household name until after news broke of her shocking murder.
On Christmas Day in 1996, JonBenet's parents discovered their daughter was missing and found a ransom note demanding $118,000 for her safe return - almost the exact amount of a bonus John had received earlier that year. "She is safe and unharmed and if you want her to see 1997, you must follow our instructions to the letter," revealed the two-and-a-half page note. "Any deviation of my instructions will result in the immediate execution of your daughter. You will also be denied her remains for proper burial."
Article continues below advertisement
3. A cursory search of the house by the police turned up no obvious obvious signs of a break-in or forced entry. That afternoon, John and two of his friends started their own search of the house and made the gruesome discovery of his daughter's body covered in her special white blanket. She was also found with a nylon cord around her neck, her wrists tied above her head, and duct tape covering her mouth.
Autopsy results showed that the tiny murder victim died from strangulation – by a garrote made from a length of tweed cord and the broken handle of a paintbrush - and a fractured skull. There was no evidence of rape, although sexual assault was not ruled out. The garrote required a special knowledge of knots, according to investigators.
2. John and Patsy Ramsey infamously became the prime suspects in their daughter's killing. In November 1997, several handwriting experts determined that Patsy "more than likely" wrote the ransom note, but nothing was ever proven. In 2001, the Ramseys filed an $80 million libel and defamation lawsuit against Detective Steve Thomas and unidentified officers at the Boulder Police Department over allegations that Patsy was the child killer.
Article continues below advertisement
1. In 2006, former schoolteacher turned transgender John Mark Karr falsely confessed to the murder in a number of bizarre e-mails he sent from Bangkok, Thailand, to a Colorado journalism professor claiming, "I love JonBenet," and "I was with JonBenet when she died; she died accidentally." Now living as a woman under the name of Alexis Reich, the suspect admitted to kidnapping Ramsey for a ransom, but strangled her when the plan went awry. Karr was extradited back to the U.S. based on a prior arrest for computerized child pornography possession and questioned about JonBenet's death; however, no charges were filed because hair and saliva samples did not match the DNA found on the body or at the crime scene. "He's a pedophile, not a murderer," claimed Karr's friend, George McCrary.
The case remains unsolved. If still alive today, JonBenet would be 22.