Rockin' Robin! GMA's Roberts Re-Ups With ABC For Rich Deal That Will Pay Her Up To $14 Million A Year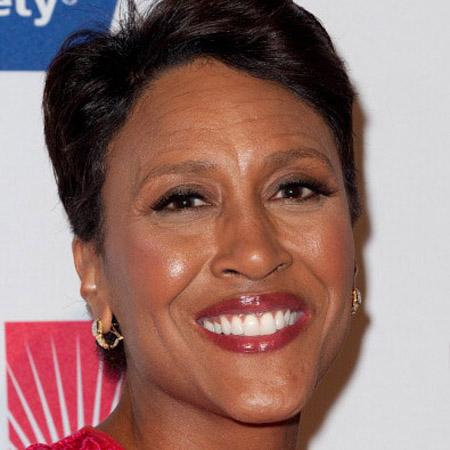 Quelling some of the headaches they've had with Good Morning America as of late, ABC execs can breath easier Thursday after re-signing the show's star, Robin Roberts, to a long-term deal insiders estimate will pay the co-anchor an annual salary between $13 million and $14 million.
"Over a month ago, they quietly inked a new, long-term, very high seven-figure deal with Robin that will keep her at the company for years to come … it was a friendly negotiation," a source told the NY Post, estimating the total value of the new pact to be in the "high-seven figures" range.
Article continues below advertisement
The 53-year-old TV personality, who has more than two decades of tenure at the network, "will be a leader there for a very long time to come," the source told the paper.
The broadcast journalist, who took a 174-day hiatus following her 2012 bone marrow transplant, "was extremely grateful for the kindness and love shown by everyone while she was sick.
"She made it clear to her reps that she wanted them to drive a fair deal, but didn't want to create any kind of bidding war," according to the insider.
The source speculated to the paper that Roberts' new contract might set the bar for what the pair seek in re-negotiation.
"The question is: If Robin got that big a deal, can they open their pocketbooks for everybody? The show's been a success as an ensemble, but now every part of that ensemble wants to get paid."