NBC Refused To Let Ann Curry Send Well Wishes To Ailing Robin Roberts!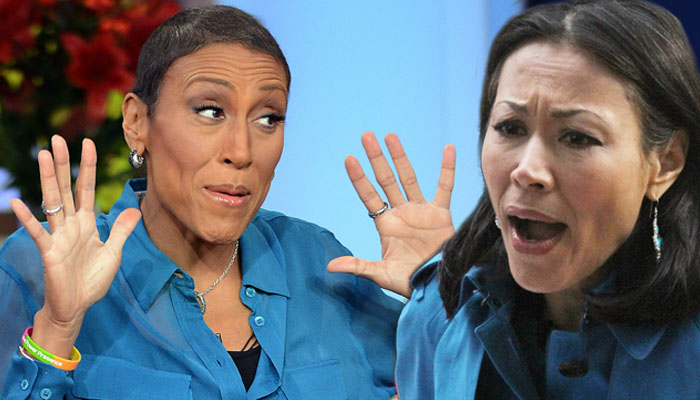 Can it get any lower?
The harsh treatment Ann Curry received at the hands of NBC during her painful firing was so far reaching that the network wouldn't even let her send a sympathy Tweet to ailing Robin Roberts!
According to New York magazine , after her tearful televised goodbye from TODAY while sitting next to Matt Lauer, Ann's hands were tied about something as simple as a kind gesture to a colleague.
Article continues below advertisement
"Ann Curry was gone but not gone, which created a situation of spectacular awkwardness," the report claims, detailing how swiftly Ann's ousting dragged the ratings of The Today show down, and how poorly the network handled her situation.
According to the articles, "Any trust that had existed between Curry and Today was shattered. When Robin Roberts left Good Morning America a month later to get treatment for MDS, Curry asked NBC if she could tweet a note of sympathy for the ABC co-host. NBC said no, afraid she was trying to aid the enemy."
As RadarOnline.com exclusively reported, the magazine report infuriated Ann, and a source close to her said has confirmed viewers suspicions about how truly bad things are right now with TODAY.
"When is enough going to be enough?" a source close to Ann asked.