A Teenage Drama Queen -- At 27? Lindsay Lohan Too Immature For NY Teen Clique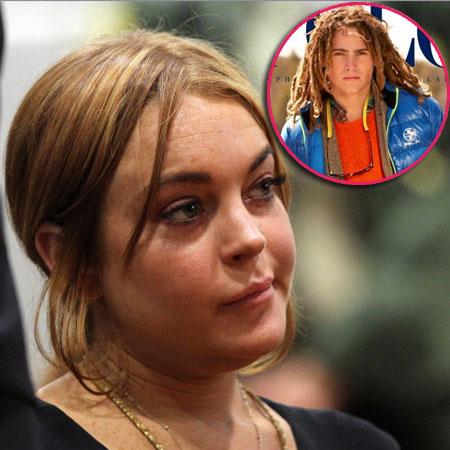 Article continues below advertisement
Lohan, according to the NY Post, has acted out, in particular, when it comes to Morgan O'Connor, an 18-year-old model she's been romantically linked with.
"She finds out where Morgan is, then shows up and causes problems," an O'Connor source told the paper. "Morgan's modeling, he's going to the gym, working for charities -- he's got stuff to do. He doesn't want to be around Lindsay or her –behavior."
The source delved into detail about a recent incident where Lindsay brought mayhem and chaos to a hotel party frequented by the Rich Kids Of Instagram crowd. After O'Connor didn't return a few calls from Lohan, the source said, she found out he was at the swanky Manhattan hotel the Dream Downtown, and made a huge stink in which she alienated the females present -- most nearly 10 years her junior.
"She knocked on his door, came in and started bitching Morgan out," the insider said. "She was ordering all the girls to leave, telling one that her Balmain jeans were fake.
Article continues below advertisement
"She said she wouldn't leave till they all left -- these kids are 18."
With the Lohan tornado causing chaos, one of the partygoers called security, and the source told the paper that the guards who responded to the call were confused upon arrival.
"They honestly didn't know what to do -- they assumed it was Lohan's room," the source said, as after that, the Mean Girls star "called her dad and locked herself in a bedroom, and wouldn't come out."