Exclusive
Lindsay Lohan's Father Slams Barron Hilton: Claims 'He Was The Instigator' Of Miami Beatdown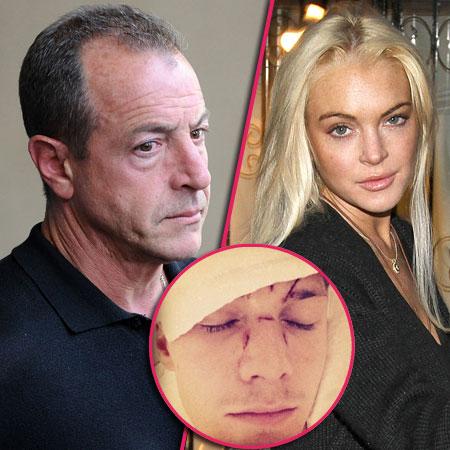 Lindsay Lohan's father swept in to help his daughter out of trouble as Barron Hilton allegedly received a brutal beatdown at the hands of one of her friends at a Miami house party, and now he's telling RadarOnline.com exclusively that he believes the heir to the hotel fortune has a "lot of issues."
"Barron has been in trouble in the past, this isn't the first time," Michael Lohan said, defending his daughter and saying she had nothing to do with the incident where her friend Ray LeMoine allegedly punched Paris Hilton's brother in the face.
Article continues below advertisement
"He has had a lot of issues himself. I heard he was involved in a fight about three years ago with someone that he was accused of beating up."
As for the incident involving his daughter, Papa Lohan says he believes Barron was at fault.
"I have no doubt that he was the instigator and pointed the finger at Lindsay."
The fight has brought up old conflicts between Lindsay, Paris and Brandon Davis, who was caught on tape mocking Lindsay and calling her "firecroctch."
Michael had serious words of warning for Brandon, telling Radar: "He is a vulgar disgusting human being. A really horrible person.
"I wish I had a party and he showed up and wouldn't leave. He's not half the person his brother Jason Davis is. I wish Jason really well. Brandon needs more help than all the rest of the people involved."