You Need Help! 20 Stars Who Faced Interventions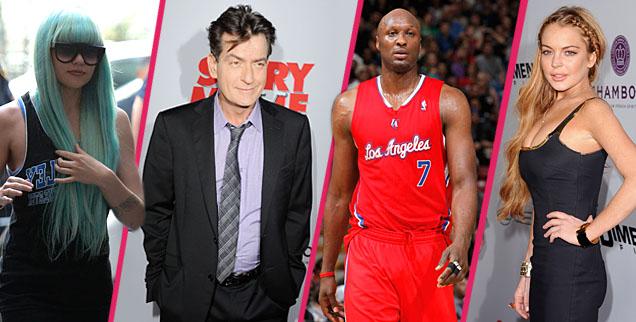 With news that Brandi Glanville brushed off an intervention from her co-stars, we take a look back at other instances in which wayward Hollywood souls were offered a helping hand from concerned friends.
Article continues below advertisement
Lamar Odom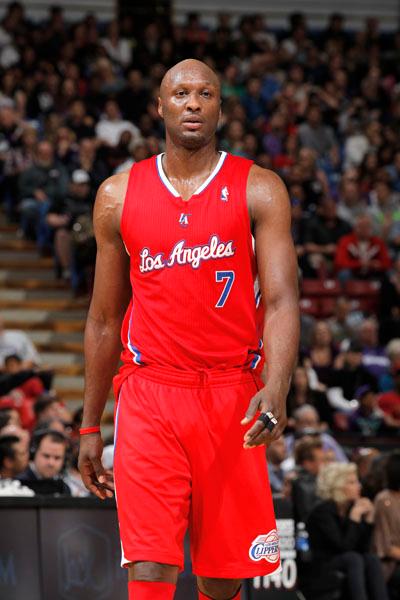 Lamar Odom: Khloe Kardashian's basketball player husband has allegedly been spiraling downhill as the result of drug abuse. As RadarOnline.com has reported, Kardashian, fearing Odom was hooked on OxyContin and Ambien, tried to stage an intervention but he balked at her attempt to get him clean. Sources told RadarOnline.com that his Los Angeles Lakers and Clippers teammates had also tried to convince the troubled athlete to go to rehab. The Lakers organization even promised Odom a roster spot if he gets treatment. Meanwhile, Odom's drug pusher revealed the star's cocaine binges to RadarOnline.com and said "he absolutely needs help."
https://radaronline.com/exclusives/2013/09/lamar-odom-drug-binges-high-end-call-girls-behind-khloe-kardashian-back/
https://radaronline.com/exclusives/2013/08/lamar-odom-khloe-kardashian-back-together-at-home/
https://radaronline.com/exclusives/2013/08/lamar-odom-drug-scandal-he-rejected-dramatic-intervention-from-lakers-clippers-teammates-fears-now-he-cant-be-saved/
https://radaronline.com/exclusives/2013/08/lamar-odom-career-lifeline-los-angeles-lakers-rehab-save-spot-on-team/
Cory Monteith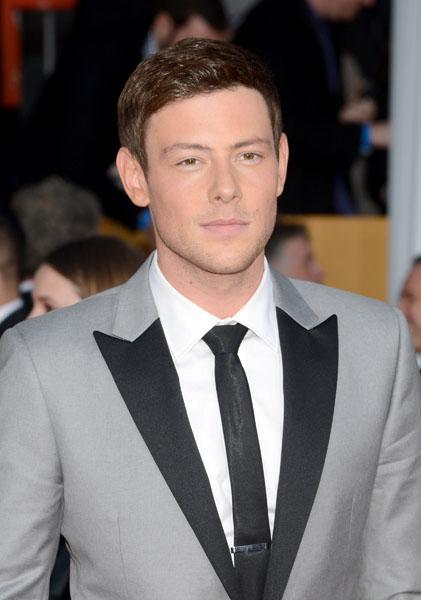 Cory Monteith: The Glee star's co-star and girlfriend, Lea Michele, staged an intervention for him a few months before his tragic July 13 death from a lethal combination of heroin and alcohol, sources told US Weekly. Michele asked show creator Ryan Murphy to approach Monteith with her. "She told Cory, 'Clean up or I'm out of here," a source close to the actress told the magazine. Monteith underwent a 30-day rehab program this April, but sadly, it wasn't enough and he was found dead in a Vancouver hotel room.
https://radaronline.com/exclusives/2013/07/cory-monteith-death-lea-michele-intervention/
http://www.wetpaint.com/glee/articles/2013-07-14-cory-monteith-death-rehab-timeline
Article continues below advertisement
Andy Dick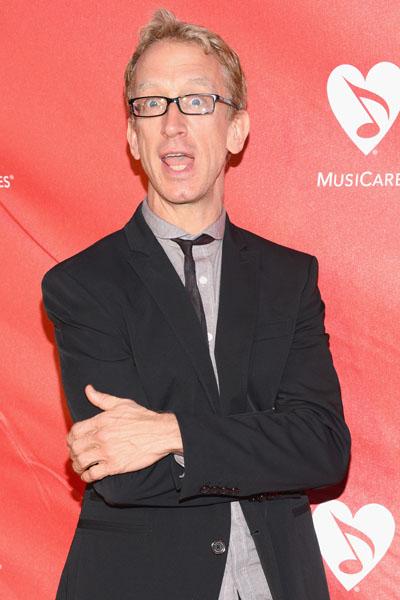 Andy Dick: As RadarOnline.com reported, the comedian, Dancing with the Stars competitor, and Sober House star entered rehab this summer after friends staged a dramatic intervention for him, sources said. But he quickly left the program because he didn't want help, according to sources. "He's on a downward spiral that is so intense it could be his last, and his friends are just at a loss for what they can do," an insider said. "They don't want to see him end up in an early grave." In July, RadarOnline.com obtained video of Dick, who has often talked about his past addiction issues, urinating on a public sidewalk.
https://radaronline.com/exclusives/2013/08/andy-dick-intervention-treatment-center-he-left/
Article continues below advertisement
Amanda Bynes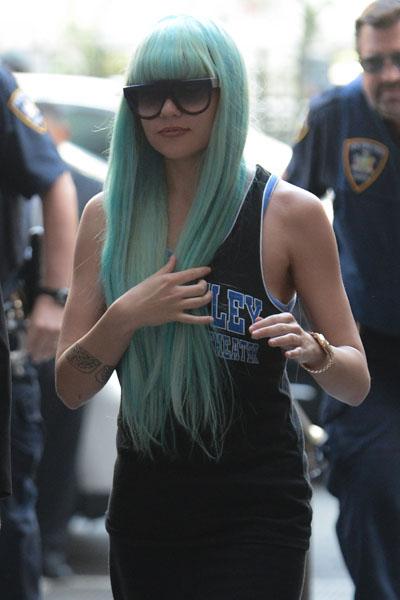 Amanda Bynes: The wayward starlet known for her arrests and wacky tweets faced a 2010 intervention attempt from friends and family, People magazine reported—but the star rejected any overtures. She "was paranoid and refused it all," an eyewitness told People. This summer, Bynes was involuntarily committed to a psych ward after months of erratic behavior, including allegedly starting a fire in someone's driveway. Her mother Lynn was granted temporary conservatorship over Bynes and is monitoring her psych ward care.
https://radaronline.com/exclusives/2013/06/amanda-bynes-intervention-friends-family-mental-illness/
Article continues below advertisement
Whitney Houston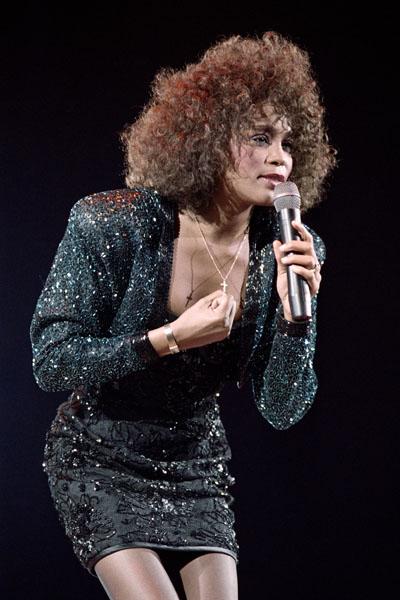 Whitney Houston: In a 2012 interview with Anderson Cooper, the late songbird's The Bodyguard co-star and friend, Kevin Costner, said he was asked to write letters to Whitney urging her to change her lifestyle. "When someone said, 'Would you write someone a letter to someone who you know is having trouble?' I did, there were two occasions," Costner revealed about the singer, who died in 2012 at age 48 with cocaine in her system. "I saw pretty much what everyone else saw… I don't know if those letters were ever read."
https://radaronline.com/exclusives/2012/04/kevin-costner-whitney-houston-drug-addiction-letters/
Article continues below advertisement
Lindsay Lohan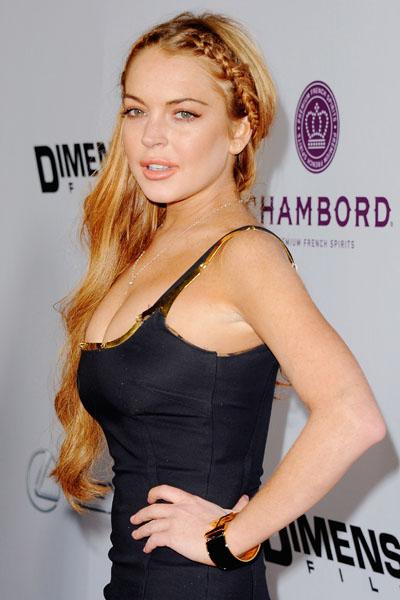 Lindsay Lohan: The actress' father, Michael Lohan, confirmed to RadarOnline.com in Oct. 2012 that he had tried to stage an intervention to get Lindsay into rehab. Michael said he intentionally kept his efforts private – particularly keeping Lindsay's mom, Dina, in the dark, because "users, addicts, enablers are not invited!" Michael said the effort "was ALL about Lindsay's well being." But Lindsay called the police on her dad to get him off her property, RadarOnline.com reported. This summer, however, Lindsay completed a 90-day rehab program at Cliffside Malibu and exulted in a TV interview, "I feel whole again."
https://radaronline.com/exclusives/2012/10/michael-lohan-dina-denial-lindsay-issues-own/
https://radaronline.com/exclusives/2012/10/cops-lindsay-lohan-house-wants-dad-michael-her-property/
https://radaronline.com/exclusives/2013/08/lindsay-lohan-oprah-winfrey-next-chapter/
Article continues below advertisement
Leif Garrett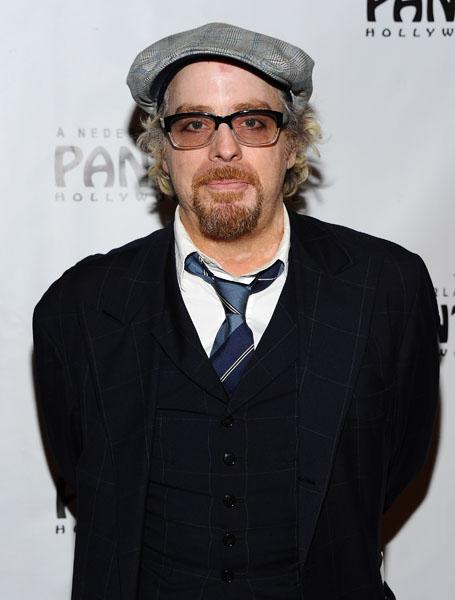 Leif Garrett: The 1970s teen idol got an intervention courtesy of the VH1 show, Celebrity Rehab. But at first the rocker, who was arrested on suspicion for possessing heroin, was reluctant. "I didn't want to have a camera stuck in my face while I was trying to kick," Garrett told the L.A. Times in 2011. "I thought, 'It's nobody's freaking business.' But I finally came to the realization: It's everybody's business, because it's been in the papers. Instead of paying to go to rehab, why not get paid for it? And show the world, at the same time, that I am no longer using?" So far, Garrett has stuck with sobriety.
http://articles.latimes.com/2011/jan/02/entertainment/la-ca-celebrity-rehab-20110102
Article continues below advertisement
Heath Ledger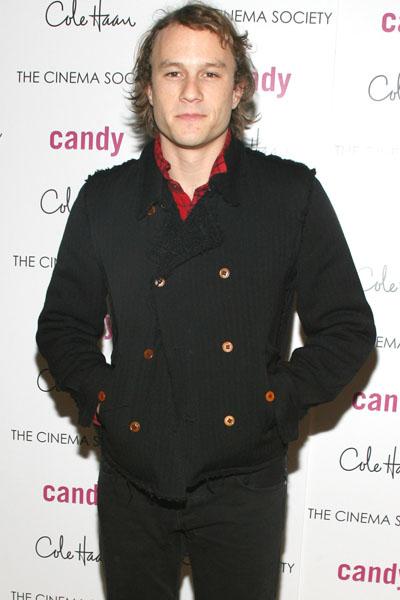 Heath Ledger: The Dark Knight star's former fiancée, Michelle Williams, desperately tried to help the star get help to battle his addictions during his final days, sources said. Before Ledger died of an accidental drug overdose in 2008 at his New York apartment, Williams was reportedly working with others in Heath's life to stage an intervention and get him into rehab.
http://www.dailymail.co.uk/tvshowbiz/article-541239/Heath-Ledgers-ex-fiancee-desperately-tried-rehab-died-says-new-report.html
Article continues below advertisement
Jodie Sweetin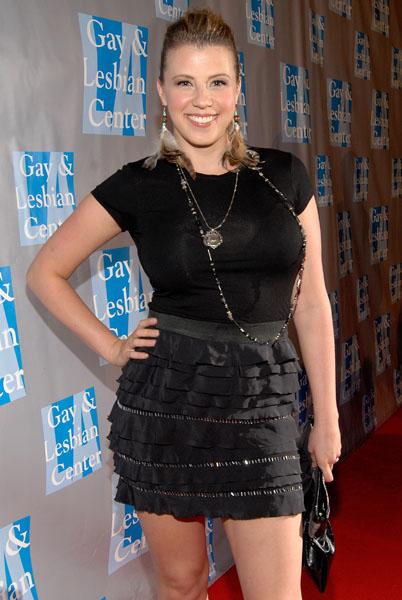 Jodie Sweetin: The former Full House actress, who admitted in 2006 that she once had a daily methamphetamine habit – and later wrote a memoir about her drug and alcohol nightmare -- reportedly got an intervention from her co-stars. After Full House ended in 1995, the child star tried to pursue a normal life but faced unemployment and began experimenting with meth. After a three-day "lost" weekend, reportedly followed by an intervention staged by her former Full House costars Mary-Kate and Ashley Olsen, John Stamos and Bob Saget, Sweetin checked herself in to the Promises rehab facility for six weeks of intense treatment in 2007. While The National Enquirer reported this summer that she was going into rehab again, Sweetin adamantly denied it.
https://radaronline.com/exclusives/2013/07/jodie-sweetien-full-house-rehab-drops-bid-full-custody-daughter/
http://www.today.com/id/33585071/ns/today-today_books/t/ex-full-house-star-i-faked-being-drugs/
http://www.people.com/people/article/0,,1155193,00.html
http://www.tmz.com/2013/07/31/jodie-sweetin-not-rehab-divorce-morty/
Article continues below advertisement
Jason Davis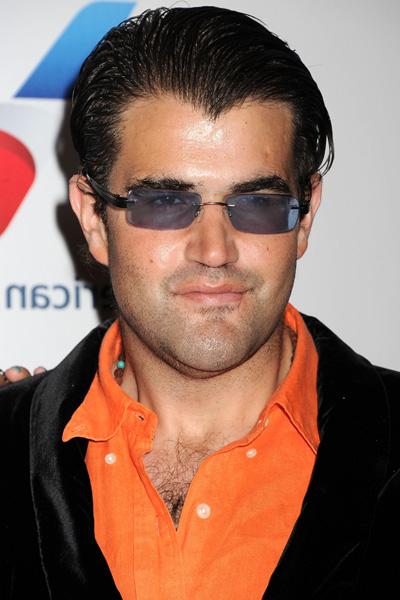 Jason Davis: In 2010, RadarOnline.com has reported that comedian Tom Arnold staged an intervention for his friend Jason Davis, the oil heir and cast member on VH1's Celebrity Rehab with Dr. Drew. But one day after the intervention succeeded into getting "Gummi Bear" Davis into rehab, he left the program. As RadarOnline.com has reported, Davis was arrested on drug charges in 2011. And in 2012, RadarOnline.com learned the socialite was staying at a sober living house in Los Angeles and had been shooting heroin into a vein in his foot.
https://radaronline.com/exclusives/2010/01/exclusive-jason-davis-leaves-rehab-one-day-after-tom-arnolds-intervention-meets/
https://radaronline.com/exclusives/2011/01/celeb-rehab-graduate-jason-davis-arrested-drug-charges/
https://radaronline.com/exclusives/2012/09/jason-davis-shooting-heroin-his-foot-relapse/
Article continues below advertisement
Michael Jackson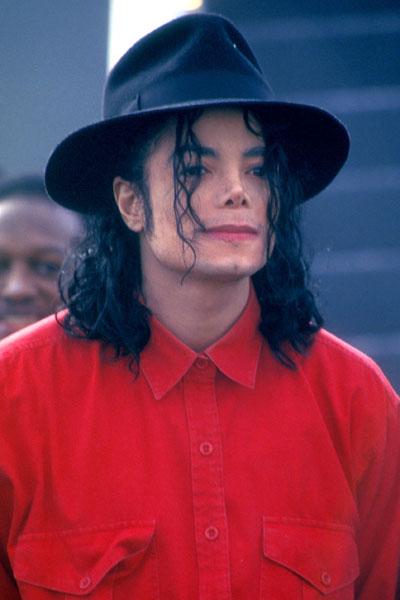 Michael Jackson: The King of Pop's brother Randy told jurors in Michael Jackson's wrongful death trial this year that the pop star had a secret near-overdose in 2005 and that he deflected ten drug interventions made by concerned family members. Those included an intervention attempt in a New York hotel in 2000, about "four or five" surprise trips to Neverland Ranch and during a meeting at Michael's Las Vegas residence after his 2005 child molestation trial. Randy Jackson said his brother didn't like the interference and isolated himself from the family.
Read more: http://www.nydailynews.com/entertainment/gossip/michael-jackson-overdosed-family-staged-10-drug-interventions-brother-article-1.1423100?pgno=1#ixzz2dxeogM5g
Article continues below advertisement
Mindy McCready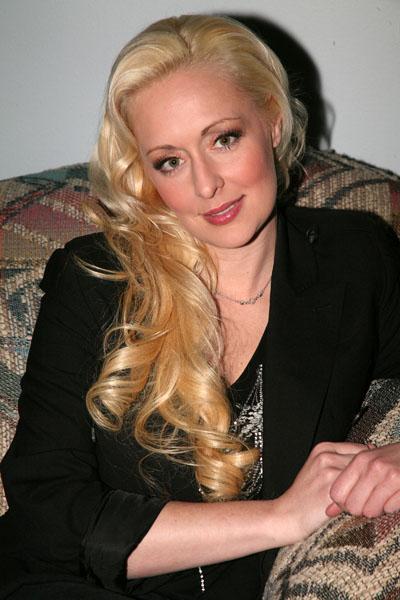 Mindy McCready: The country singer, who appeared on the VH1 show Celebrity Rehab, shot herself to death earlier this year. After McCready's boyfriend, David Wilson, shot himself to death and her behavior was erratic, her father intervened. Tim McCready filed a petition approval by a judge and she was committed to a treatment facility. Tim said in his petition that his daughter "sleeps all day. Drinks all night and is taking Rx drugs. Not bathing or even helping take care of her 2 children." Sadly, Mindy walked away from the rehab center several days later and killed herself on the same front porch where her boyfriend had died.
http://thestir.cafemom.com/entertainment/150935/singer_mindy_mccreadys_latest_rehab
Article continues below advertisement
Taylor Armstrong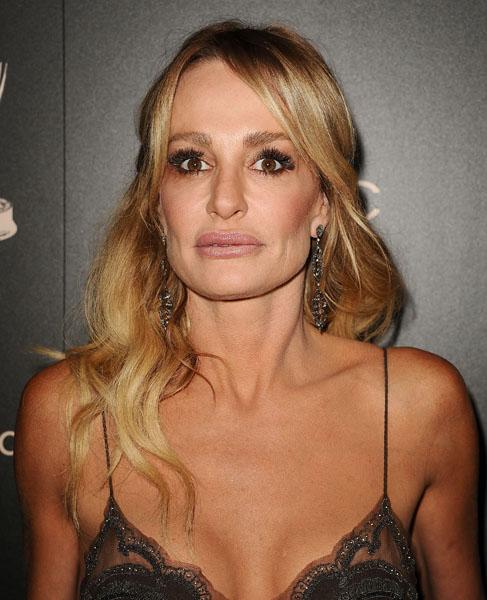 Taylor Armstrong: On this season's The Real Housewives of Beverly Hills, Armstrong went on a vacation without knowing where her daughter, Kennedy, was. So Kim and Kyle Richards went to her house to confront her about her drinking. Armstrong explained she was feeling terrible after her husband Russell's suicide and she was waking up "in the darkest place." But Taylor didn't go to rehab and appears to have put her problems behind her, recently getting engaged to boyfriend John Bluher.
http://hollywoodlife.com/2013/02/25/rhobh-recap-kim-richards-taylor-armstrong-intervention/
Article continues below advertisement
Jael Strauss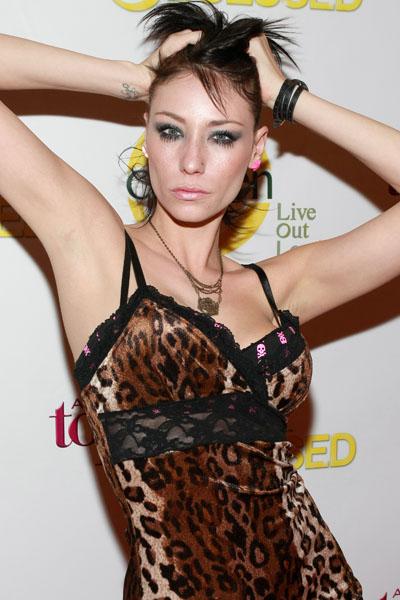 Jael Strauss: The former America's Next Top Model contestant from 2007 battled crystal meth addiction-- and her family turned to Dr. Phil McGraw for an intervention in 2012. Instead of succeeding at modeling, Strauss got hooked on meth and was living on the streets when intervention experts working for Dr. Phil's talk show tracked her down. Strauss agreed to be on the show but ran out of the studio, forcing Dr. Phil to counsel her in the parking lot. He convinced her to get treatment.
https://radaronline.com/exclusives/2012/09/americas-next-top-model-meth-addict-dr-phil-intervention-jael-strauss/
http://tv.yahoo.com/blogs/tv-news/-america-s-next-top-model--contestant-s-mugshot-raises-more-questions-than-answers-192006502.html
Article continues below advertisement
Richie Sambora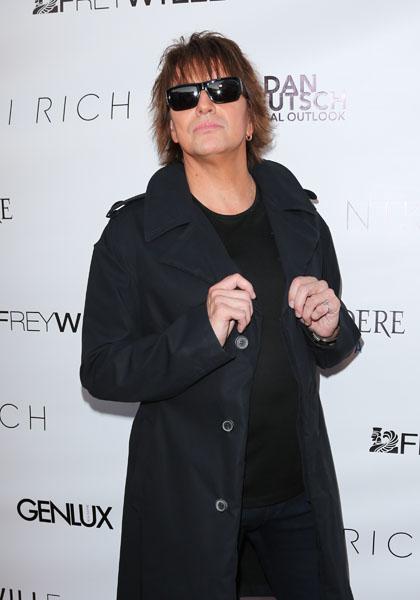 Richie Sambora: Did Jon Bon Jovi issue Sambora a "rehab or the road" ultimatum? Sources told RadarOnline.com that Bon Jovi and the rest of the band urged him to go into rehab this summer—and kicked him out of the group when he refused. An insider said that Sambora's inner circle is "very concerned that he continues to drink in excess." But another source later insisted to RadarOnline.com that talk of an intervention was untrue. "Richie is sober," the source said.
https://radaronline.com/exclusives/2013/08/richie-sambora-bon-jovi-jon-leaves/
Article continues below advertisement
Charlie Sheen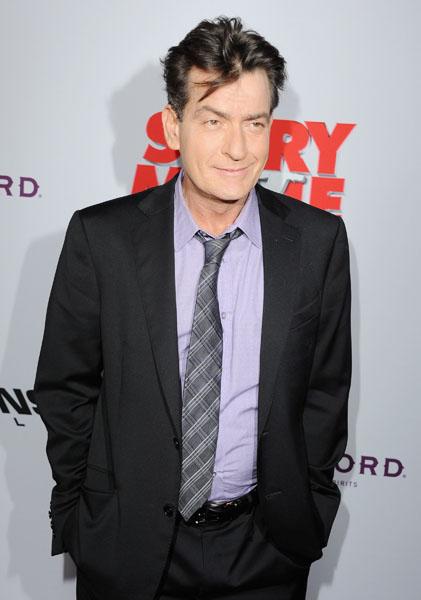 Charlie Sheen: The Anger Management star has been in and out of substance abuse trouble for years. And as RadarOnline.com reported in 2011, his ex-wife Denise Richards tried to do an intervention on him after his mega "winning" public meltdown. Sheen eventually did go to rehab but in 2012 he told Good Morning America he doesn't believe in it! "It's not for me. It's not for everyone," Sheen said.
https://radaronline.com/exclusives/2011/01/exclusive-charlie-sheens-intervention-denise-richards-tried-persuade-him-enter/
http://abcnews.go.com/blogs/entertainment/2012/06/charlie-sheen-still-drinks-doesnt-believe-in-rehab/
Article continues below advertisement
Bobbi Kristina Brown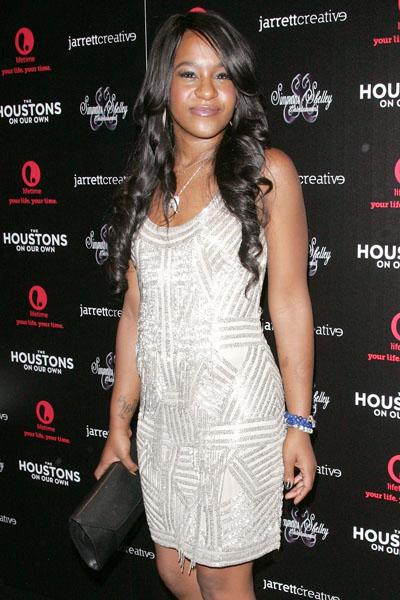 Bobbi Kristina Brown: As RadarOnline.com reported in April 2012, friends and family "held an intervention" for Whitney Houston and Bobby Brown's 19-year-old daughter, a source told Star magazine. According to Star's sources, she got drunk, smoked marijuana and popped prescription pills in the wake of her mother's shocking death earlier last year. "Everyone is worried sick about Krissy … her aunt Pat got a number of her friends and family to come to Atlanta and have a serious talk with her," an insider said. "There were lots of tears, but Bobbi Kristina didn't listen."
https://radaronline.com/exclusives/2012/04/bobbi-kristina-brown-intervention-rehab-drugs-whitney-houston/
Article continues below advertisement
Tom Sizemore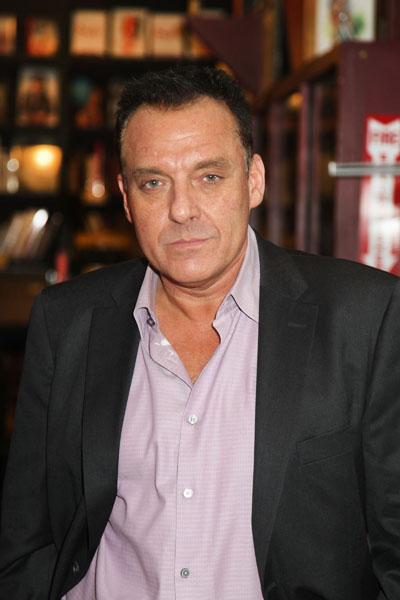 Tom Sizemore: Robert DeNiro confronted Sizemore at his therapist's office to try to get the Black Hawk Down star to go into rehab in 1995. In his memoir, By Some Miracle I Made it out of There, Sizemore wrote that his lowest point was when his Heat co-star DeNiro was part of a family-led intervention. Sizemore said DeNiro told him, "Now you listen to me, I'm no psychiatrist … but you're either going to go to rehab or go to prison." De Niro then offered to fly Sizemore to rehab onboard his private plane, but the troubled actor promised he'd check-in as soon as they wrapped their film.
http://blog.sfgate.com/dailydish/2013/04/09/robert-de-niro-tried-to-get-tom-sizemore-into-rehab/
Article continues below advertisement
David Arquette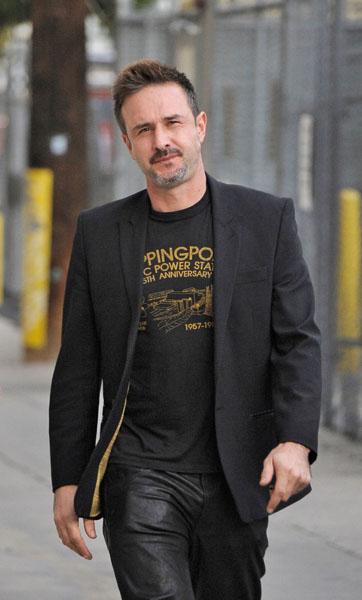 David Arquette: In 2011, the Scream star was prodded into rehab by his then-estranged wife, Courteney Cox, and his actress sister, Patricia. "I went where I had to go to come back and look at myself and look at my life," he told Ryan Seacrest afterwards on his radio show. But Arquette and Cox are now divorced and as RadarOnline.com recently reported, he was spotted partying hard at a strip club.
https://radaronline.com/exclusives/2011/04/audio-david-arquette-opens-about-rehab-separation-courteneys-trip-st-barths/
Article continues below advertisement
Dana Plato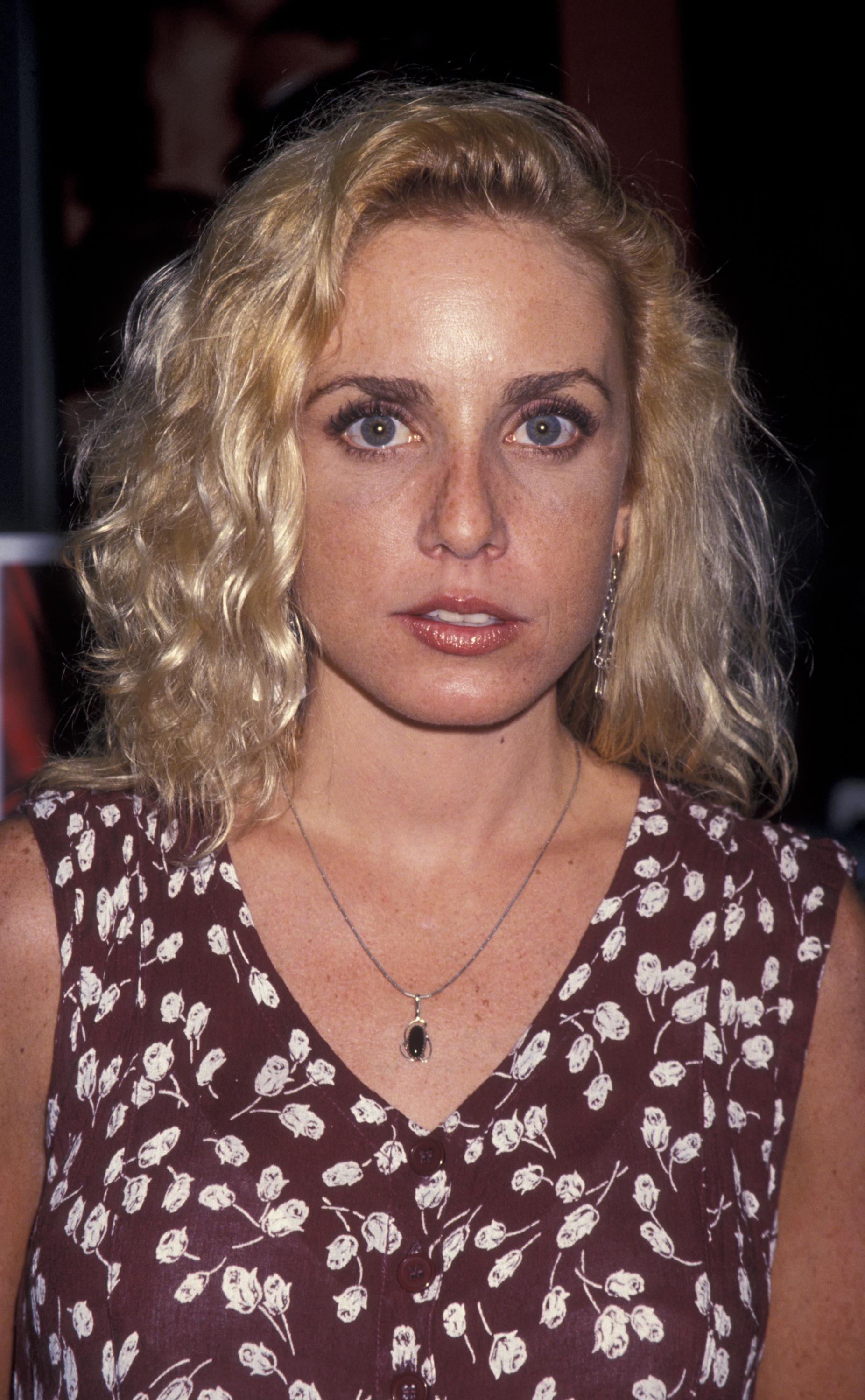 Dana Plato: Diff'rent Strokes star Plato died of an accidental prescription-drug overdose in 1999 just one day after telling Howard Stern on his radio show she was drug free. Former The Donna Reed Show actor and child star advocate Paul Petersen claimed friends' intervention efforts through the years hadn't worked. "We tried and we tried and we tried," Petersen sighed and added he saw her death coming.
http://www.eonline.com/news/38139/diff-rent-strokes-kid-dana-plato-dead