Exclusive
Dad To The Rescue: Michael Lohan Defends Lindsay, Declares 'I'm Sick And Tired Of People Saying She Isn't Sober'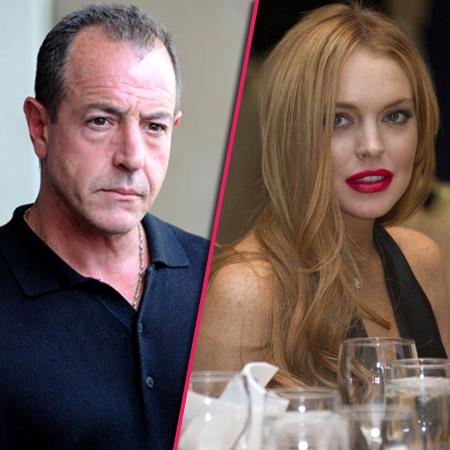 Article continues below advertisement
MiLo previously told us that 27-year-old Lindsay's split from her sober coach was simply due to the logistics of them living in California after she made New York City her home.
Now, the sober dad says that there is nothing to worry about, despite her late nights out including at Halloween!
He charged: "Whenever someone is on top they want to take them down.
"Anyone is looking for a reason to say something bad about her. If Lindsay was drinking someone would have a picture of her drinking -- and they don't."
Papa Lohan also shot down reports that Lindsay is cash-strapped and worried about money.
"Lindsay is absolutely fine financially," he said.
"She is doing really well right now. But at the same time, I don't think that Dina needs to share her financial problems with Lindsay and put the burden on her."
As we have previously reported, the feuding parents have battled for years over their finances.
Michael conceded that has had a negative impact on their children, especially their eldest daughter.
Article continues below advertisement
"My divorce from Dina and Dina's reliance on Lindsay's income to finance her own way of life caused a lot of stress and problems for Lindsay," Michael said.
"Parents are supposed to be there for their children. Children don't need to be there for their parents, no matter what the age."
Never one to miss a dig, Michael slammed Dina -- his ex-wife and the mother of four of his six children -- saying: "Ever since Dina got pregnant with Lindsay she has not had a job. It's about time she get a job or marry someone that is very rich to support her."
Do you believe Michael when he says that Lindsay isn't drinking again? Tell us in comments.