Report: Lindsay Lohan 'Off The Wagon' After Three Wild Nights Out In 9 Days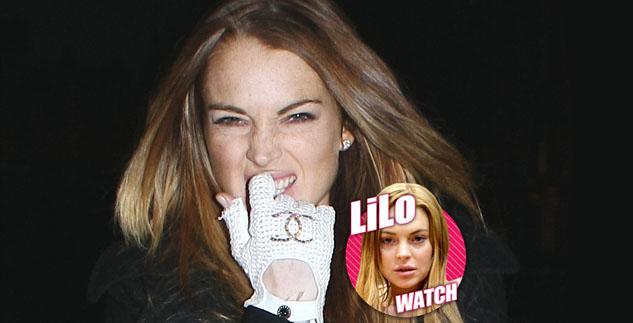 Just months after being released from a 90-day rehab stint, Lindsay Lohan doesn't appear serious about her sobriety, often pictured out at nightclubs in New York City and Los Angeles — and a new report claims the actress is completely off the wagon.
According to Star magazine, not only has Lohan been clubbing, but she's been drinking up a storm.
"She was definitely drinking alcohol. She got increasingly sloppy as the hours went on," an insider told the magazine of a party in LA on Oct. 22 — when Lilo was snapped reaching for a wine bottle.
Article continues below advertisement
"At one point Lindsay was literally hanging on to a couple of her friends, like they were holding her up."
In less than the two weeks leading up to that party, the starlet reportedly drank several other times as well, Star claims.
She downed vodka cocktails at the Headless Horseman bar in NYC on Oct. 10 and then Woody McHale's Bar & Grill just two days later.
And on Oct. 19 she allegedly attended an alcohol-fueled bash in Hollywood with Paris Hilton and Miley Cyrus.
"Lindsay arrived around 3 a.m. And was still there when dawn was breaking. Lindsay, Miley and Paris were taken to a special room for VIPs," a source revealed.
To find out all the details about Lohan's out-of-control partying, pick up the latest issue of Star magazine on newsstands everywhere Thursday.