Exclusive
Lindsay Lohan's Miami Meltdown: She Threw Tantrums All Week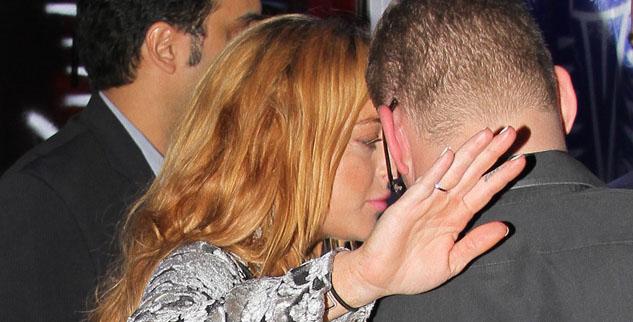 Lindsay Lohan's wild week in Miami during Art Basel, which culminated in a fight where Barron Hilton allegedly received a serious beatdown, was filled with tantrums, meltdowns and obsessive behavior RadarOnline.com has exclusively learned.
"Lindsay was a mess at every event at Art Basel," a source who was with the post-rehab star at multiple events said about her behavior.
"She was so careful never to be caught with a drink in her hand and no one saw her do any drugs."
Article continues below advertisement
However, the 27-year-old's erratic behavior was noticeable by other attendees of the A-list events she attended.
"Lindsay would be at a party in a VIP section with Kim Kardashian and Kanye West and she would start freaking out that people were taking pictures of her and make security throw people out. But the crazy thing was, NO ONE was taking pictures of HER, if anything it was of Kanye and Kim."
As RadarOnline.com previously reported, Lindsay has set her sights on a guy almost a decade younger than she is, Morgan O'Connor, who was in a long term relationship with a girl who goes to school in Miami, and they had a few run-ins during the week.
"Lindsay had a tantrum when she would see Morgan's ex-girlfriend at events," an eyewitness revealed.
"She would throw her arms in the air, stomp her feet and fling her hair around. She was acting like she was 10 years old."
As for her relationship with the dreadlocks wearing Ralph Lauren model, the fight with Barron Hilton may have been the end of their romance.
"Morgan wants nothing to do with her at all. He is telling people that he is nervous and freaking out that his career is going to be affected by all her crazy evilness. She's obsessed with him.
"He is telling his friends is NOT her boyfriend and doesn't want to be with her."