Exclusive
Inside Lamar Odom's Lonely Holiday Without Khloe Kardashian: Takeout Fried Chicken & Pickup Basketball In The Park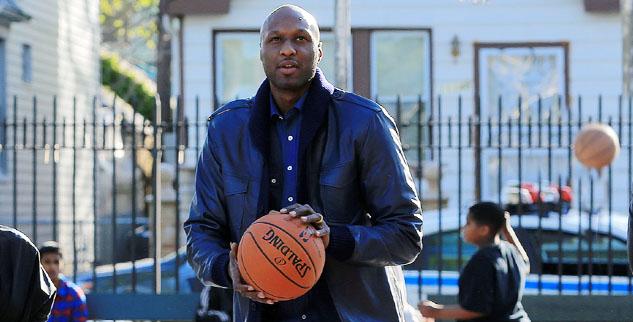 Article continues below advertisement
On December 23, RadarOnline.com has learned, Odom was spotted picking up dinner around 10 p.m. at Roscoe's Chicken & Waffles in L.A.
The next day, his ex celebrated the season with her new man, Matt Kemp, at mom Kris Jenner's notoriously glam Christmas Eve gala, as RadarOnline.com has reported. Odom was not invited.
Instead of mingling with Jenner's A-list guests, he spent the day by the water in L.A., stopping to pose with fans.
And on Christmas Day, while Kardashian got cozy with her siblings at home, he was spotted playing basketball in a local park.
Odom looked somber as he went about his lonely Christmas week, but Kardashian seemed thrilled to spend the holiday without her ex -- and it seemed she wanted him to know it.
After posting cozy family photos on Christmas day, on December 26, she posted the following statement to Instagram: "Surround yourself with only people who are going to lift you HIGHER! Life is already filled with those who want to bring you down."
Do you think it was a message to Odom? Let us know in the comments!