End Of The Road: Khloé Kardashian Expected To File For Divorce From Lamar Odom As Soon As Today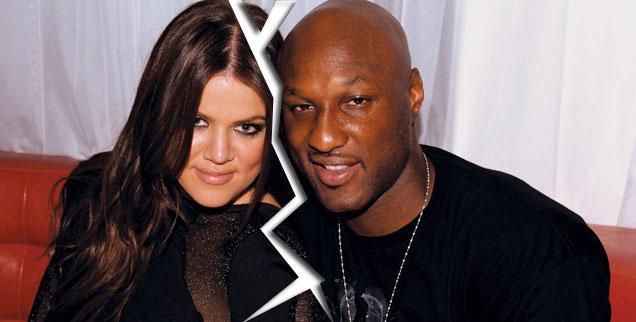 Khloé Kardashian is expected to file divorce papers from Lamar Odom as early as Friday, RadarOnline.com has learned.
According to online reports, the youngest of the three Kardashian sisters gave up on salvaging the turbulent relationship after a bizarre video of Odom surfaced last month, with the NBA free agent rapping in reference to his alleged infidelities, "When Khloe's out of town/ I guess I still be on the DL."
Article continues below advertisement
Kardashian ceased wearing her wedding ring following the release of the clip, and the final straw was said to be Odom's refusal to enter rehab after the embarrassing incident.
"Surprisingly, Khloe wasn't upset about the cheating confession, but the video which proved to her that Lamar is continually abusing drugs and alcohol. He was obviously wasted when the video was recorded," a source told RadarOnline.com. "After she saw the video, Khloe demanded Lamar go to rehab… but he refused. Lamar admitted being under the influence when the video was shot, but insisted to his wife that he was once again sober.
"Sadly, now, Khloe has decided that she is done with all of Lamar's lies and manipulation."
The couple's four-year marriage, once chronicled on the E! reality show Khloe & Lamar, has deteriorated in the face of numerous scandals the past few months, with a microscope focused toward Odom's alleged indiscretions and infidelities.
This summer, multiple women stepped forward claiming they'd had extramarital affairs with Khloe's husband, including Polina Polonsky, a criminal defense attorney; Jennifer Richardson, a beauty who said she and the basketball player would spend time together on extended trips; and Sandy Schultz, a graduate student who said her on-and-off affair with Odom leaked into the time he'd been married to the reality star.