Exclusive
Lamar Odom REFUSED Wife Khloe Kardashian's Desperate Plea To Enter Rehab After Cheating Rap Video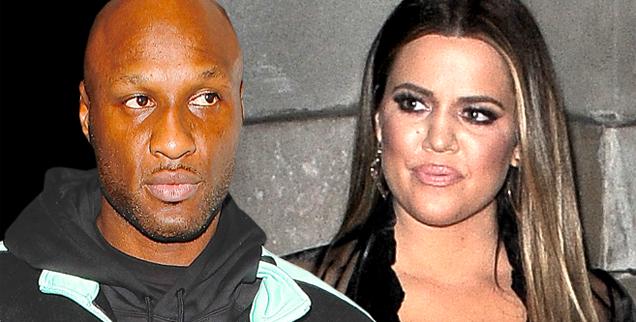 Khloe Kardashian desperately demanded her love rat husband Lamar Odom enter rehab after video surfaced in November showing him shirtless and attempting to rap with a male pal.
But Odom, 34, refused — which lead the E! star to take off her wedding ring once and for all as she prepared FINALLY to file for divorce, RadarOnline.com has exclusively learned.
At one point in the video, the ex-Los Angeles Lakers and Clippers sixth man said, "When Khloe's out of town / I guess I still be on the DL."
Article continues below advertisement
That comment was largely interpreted to be an admission that he has continued to cheat on his wife since 2009 — on the "down low."
Revealed a source: "Surprisingly, Khloe wasn't upset about the cheating confession, but the video which proved to her that Lamar is continually abusing drugs and alcohol. He was obviously wasted when the video was recorded."
What's more, the tape emerged during 29-year-old Khloe's business trip overseas.
MORE ON:
Celebrity Justice
She ditched her ring when she attended Jay Z's Los Angeles concert on Dec. 9.
Interestingly, Odom also attended the concert, separately from his estranged wife.
She also failed to sport her bling again on Dec. 11 at a breakfast celebrating Oprah Winfrey.
Dished our insider: "Khloe could file for divorce by the end of the year, probably during the Christmas and New Year vacation. She can be out of town when the papers are filed. One thing is certain, Khloe is slowly moving on with her life and putting herself first."