More Khloe Kardashian Heartbreak: Lamar Odom Alleged Mistress Has Proof Of Their Affair — Claims He Used Pal As Cover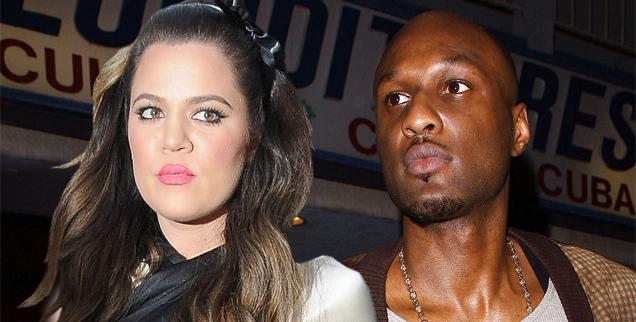 Following the bombshell report on Lamar Odom's secret affair, now comes more news that could break Khloe Kardashian's heart: According to Star magazine, his alleged mistress Jennifer Richardson has a treasure trove of mementoes proving she and Lamar had a relationship for several months.
Jennifer collected plane tickets, invoices and game tickets that a pal claims are from her time on the road with Lamar, which lasted from December 12, 2012 until February 12, 2013. As Lamar played for the L.A. Clippers, proud Jennifer was allegedly in the stands watching.
Article continues below advertisement
"He flew her first class every time," her friend told Star.
And he also allegedly put her up in five-star hotels, using his friend, Anthony McNair, as a cover. Among the items pictured in Star is a check-in envelope with Anthony's name on it.
Together, the items are evidence that Jennifer was much more than just a booty call, her friend insists. "Between games, she would just go home and repack for her next trip with Lamar," the friend explains. "She didn't do this for fame. She did this because they had a connection. They shared all their secrets with each other. Lamar fell for her, and she fell for him."
For more on the most shocking secret Lamar told Jennifer about his marriage to Khloe, pick up the latest issue of Star, on stands now!