Kendra Wilkinson Reveals She's Having A Baby Girl -- Hoping For A Tomboy!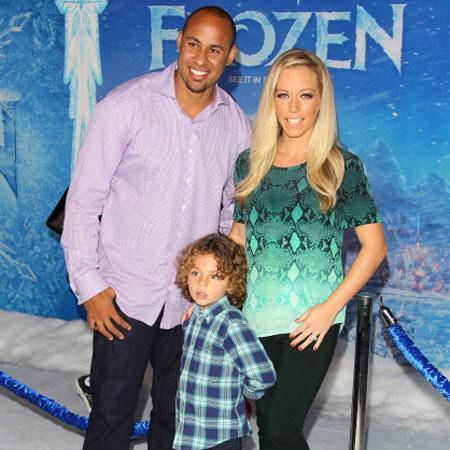 Pregnant with her second child, Kendra Wilkinson has revealed she's having a girl!
The 28-year-old former Playboy model is delighted Hank Jr. will have a baby sister and tells OK! magazine that she and hubby Hank Baskett are hoping for a tomboy.
"I don't want her to feel like she has to be trapped in a girly-girl bubble," Wilkinson — a self-professed tomboy told the magazine.
"We are going for unisex colors, like yellow and cream, and a unisex name. I am putting basketball shorts on her. Of course we are going to introduce her to princesses, but if she turns out girly, it will be her decision."
Article continues below advertisement
Adding a girl to their family, Wilkinson says, "This has gone exactly the way I have always wanted my life to go."
And the couple was so eager to find out the sex of their baby, they fast-tracked with a DNA blood test.
"With a new DNA blood test we didn't even have to wait for an ultrasound. We are people that don't like to be surprised or thrown off," Wilkinson said.
"We want to be settled and prepared and to make life as easy as possible."
But this baby girl almost didn't happen, Wilkinson revealed, explaining she almost miscarried.
"It was an awful experience. I had to go to the hospital. I spent the whole day there knowing there was the possibility that I had had a miscarriage," she said.
Baskett wasn't quite as thrilled with the news of a girl — in fact, he was terrified Wilkinson said.
"Big Hank is terrified about having a girl. He is terrified! The first thing he said when I told him we were having a girl was, 'Oh, my god, how do I wipe her?' Laughs His eyes were filled with fear," Wilkinson said.