Exclusive
Kendra Wilkinson: Family Drama Driving Away Fans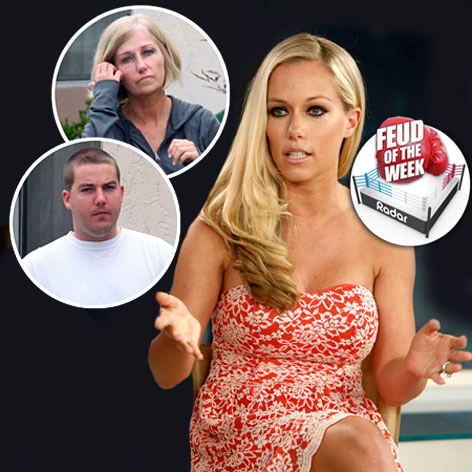 Kendra Wilkinson's nasty family dramas -- revealed first here on RadarOnline.com -- are driving away the reality star's biggest and most loyal fans.
Even the person who runs the Kendra Wilkinson Baskett Fan Page is thinking about pulling the plug!
"Some of you may know the war in the Wilkinsons family. For those who don't now, Kendra is pregnant of baby n?2. But she announced it to the media before her family. Actually, it was the media & fans who announced it to family. Mom & brother are really upset and a war begins. Kendra said nasty things about her mom and got really disrespectful," writes the super fan to her more than 14,000 followers.
Article continues below advertisement
"As for me, I'm truly disappointed. I'm choked and I don't know what I have to feel about the situation. Should I keep going the page ? Because I'm mad of her but glad for baby no.2. I'm all yours fans. Take the decision for me please."
As RadarOnline.com reported, after news leaked out that the Kendra on Top star is pregnant with her second child, her mother,
Patti Wilkinson, was shocked and saddened that she hadn't heard the news first from her daughter.
An argument ensued and Patti says Kendra told her she hated her and hoped she died! And that lead Kendra's brother, Colin Wilkinson, to call her an "inconsiderate psychotic."
All of this isn't helping the ratings for her show, either.
Kendra on Top, airing on cable's WE tv, is pulling in only slightly more than 400,000 viewers each week.