Kate Gosselin's Kids Traumatized By Wife Swap With Kendra Wilkinson - We Told You First!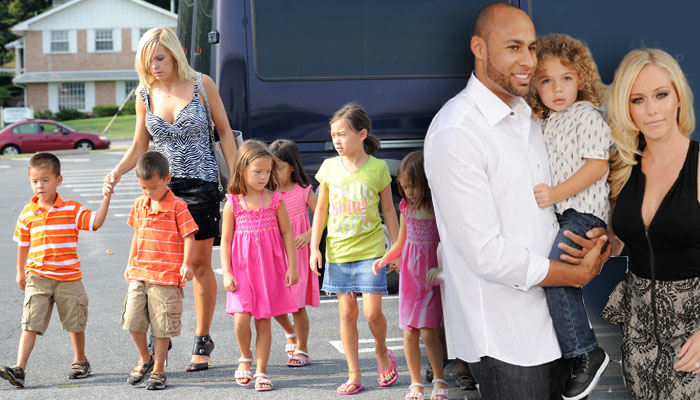 Kate Gosselin swapped lives with Kendra Wilkinson for a new reality TV show and as RadarOnline.com exclusively reported last year, author of the 'anti-Kate' ebook claims it left her children traumatized.
The two former Dancing with the Stars contestants filmed last year for ABC's new spin-off, Celebrity Wife Swap, and author Robert Hoffman said "the Gosselin children were scared and very confused, having no idea who their new mom-for-a-week was, or why they were left alone with her to be filmed by strangers."
Article continues below advertisement
According to the network, the 37-year-old former TLC star and 27-year-old Playboy Playmate will indeed switch roles in front of the camera for a week, with Kate overseeing NFL hubby Hank Baskett and son Hank Jr., while Kendra will watch over Kate's brood of eight.
As RadarOnline.com exclusively reported last November, Hoffman added that the eight children had to suffer in silence, as they "were instructed not to speak a word about it to anyone at school or anywhere else.
"I'm not sure how much more psychological damage Kate can do to these poor children, but she sure looks like she's willing to sink to new depths to get her face back on television," Hoffman wrote of the reality star, whose celebrity considerably dried up after TLC discontinued her TV series.
Celebrity Wife Swap premieres on ABC February 26 at 8/7c.