Exclusive
Author Of Anti-Kate Gosselin Book Applauds Her Firing From Coupon Cabin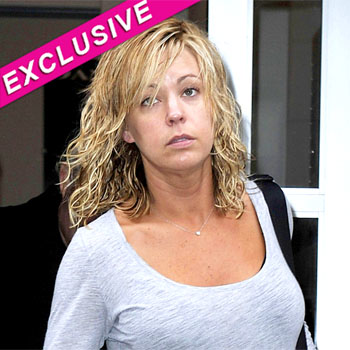 Article continues below advertisement
RadarOnline.com was first to report Kate's firing and Hoffman issued this statement: "Although I won't celebrate Kate's most recent loss of employment from her couponing blog, I am encouraged that more and more people are seeing through her facade and realizing that Kate Gosselin isn't who she claims to be, and I'm hoping that more people will come forward to speak out about what they know to be the truth about Kate Gosselin's eight-year web of lies, abuse, greed and manipulation – for the sake of the Gosselin children."
The author's words are only slightly more stinging than the statement from Scott Kluth, CEO of CouponCabin. "A series of events have made it clear to me that Kate Gosselin and her contributions do not align with the authenticity which we set out to build almost a decade ago, and that Ms. Gosselin is simply not a good fit with the wonderful team and culture at CouponCabin," Kluth wrote in a statement posted on his site Tuesday.
Article continues below advertisement
And even more vitriolic criticism of Kate is emanating from people leaving comments on the site.
One person wrote: "Thank you for dismissing that odious, grasping, faker. She did nothing but promote herself via your website. Good riddance!"
And that was kind compared to some of the other comments, including this one: "People bash her because she is a lying, mean spirited person that thinks the world owes her everything…Honestly, I can't figure out why anyone in their right mind would support her."
Many people said that they had stopped using the site as a result of Kate's involvement but would now return.
And about his now-unavailable book, Hoffman told RadarOnline.com: "Regarding the book, Kate Gosselin: How She Fooled The World, which was pulled from Amazon by Kate's lawyers, it is currently being edited for re-release and will be available in the very near future. The re-release will include even more proof of Kate's network of greed and lies."