Exclusive
Kate Gosselin FIRED From Coupon Cabin: 'She's Simply Not A Good Fit'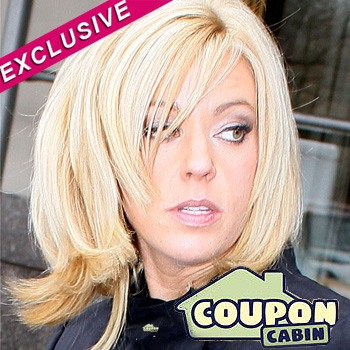 By Amber Goodhand - RadarOnline.com News Editor
Kate Gosselin was just fired from her blogging gig at CouponCabin.com, RadarOnline.com is first to report.
The mother of eight began a relationship with the money-saving website last November, but according to the CEO, Kate's contributions didn't jive with the "authenticity" of the site and she just was not a good fit.
"A series of recent events have made it clear to me that Kate Gosselin and her contributions do not align with the authenticity which we set out to build almost a decade ago," CEO Scott Kluth posted on his website Tuesday in an open letter.
Article continues below advertisement
"And that Ms. Gosselin is simply not a good fit with the wonderful team and culture at CouponCabin."
Scott, who started the company more than nine years ago, continued, "It's with this that I am writing to inform you of our decision to discontinue Ms. Gosselin's feature blog on CouponCabin.com.
"Ms. Gosselin's contributions garnered both positive attention and criticism, but as always, I respect and appreciate your candid opinions, which often encourage us not to lose sight of our mission — to help YOU save money."
An insider at the company exclusively tells RadarOnline.com that Kate was "difficult to work with, often making outrageous demands and just didn't fit in with the company as a whole.
"Kate thought that because she was a celebrity she could do or write whatever she wanted, but that's not the way it works."
RELATED STORIES:
Kate Gosselin Accused Of Being Cruel To The Family Pets
Kate Gosselin Keeping Mum On New Book Alleging Shocking Child Abuse Claims