Exclusive
Kate Gosselin Firing Came As No Surprise To Company Insiders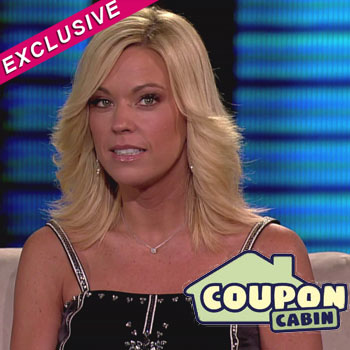 Article continues below advertisement
According to the source, the recent events were a mixture of negative press surrounding Kate's personal life mixed with negative feedback from readers of the money-saving website.
"It's no secret that Kate's personal life has led to a lot of negative publicity," the source told RadarOnline.com.
"At the end of the day, the integrity of the company was more important than any publicity they were getting by having Kate as a guest blogger."
The insider explained that Kate's blogs weren't fitting with the message of the company and even though she was given constructive criticism, nothing changed.
"Kate wasn't really contributing realistic coupon ideas and money-saving tips for the every day working class person, and when she was given direction on how to better blog, it was ignored," the source told RadarOnline.com.
"And readers weren't taking her blogs seriously anyways because of her status as a wealthy celebrity."
Article continues below advertisement
But Kate's release from CouponCabin.com wasn't really a shock to those in the company because she was never going to work for them any longer than a year or two to begin with.
"Kate was basically brought on board to draw attention to the company and get them some publicity," the source said.
"It was never intended to be a long-term gig and everyone involved knew that."
Kate has yet to comment on losing her blog gig, but before the announcement on Wednesday, she tweeted on Tuesday, "Good afternoon!I'm alive!I've been super busy working away!I'm having lots of fun and can't wait to share!No worries..we will chat soon! XO"