Exclusive
Victim Of Fire Started By Rehabbed Amanda Bynes 'Forgives' Her: 'People Don't Get Over Drug Addiction Overnight'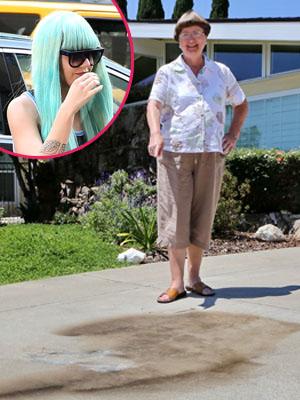 Article continues below advertisement
"I just hope she got better. I'm glad she's getting treated at home, people don't get over drug addiction overnight," Braaten told Radar of Bynes' release from rehab last week.
"There's nothing to be angry about, it doesn't do you any good. I forgive her. I feel sorry for her that she got herself into that mind."
Braaten says she doesn't need any closure and doesn't care to see Bynes again — which might be unavoidable since the star has moved into her parents home just around the corner from Braaten — and says she doesn't feel she needs an apology from Bynes.
"I've put it behind me and I don't need it all dragging back up. I've put it behind me," she told Radar.
"I'm glad she got better, but I'm not sure what good an apology could do."
And if anything, Braaten says she's happy that something negative like a fire in her driveway turned into something positive for Bynes because she got the help she needed.
"I suppose it got her into treatment," she said.
Article continues below advertisement
"And I was very fortunate that passersby saw her and it didn't spread to my house or my neighbors house."
As Radar exclusively reported in July, Braaten and her family never expected Bynes' family to pay for the damage to their driveway — and it actually came from an unexpected source.
Daniel Herman of Chinga Chang Records — the record label who was courting Bynes before she entered rehab — got in touch with Braaten after hearing about the fire and hired a company to fix her driveway.