Amanda Bynes Released From Rehab -- Moves Into Parents' Home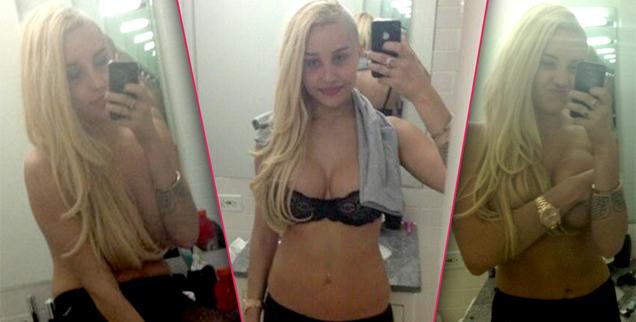 UPDATE 5:30 a.m. PT -- Amanda's mother's lawyer, Tamar Arminak, has released a statement: "Amanda has completed her inpatient rehabilitation and she's feeling better every day. She's now looking at various colleges with the intention of majoring in fashion design. She's mentioned before she's interested in creating a clothing line. Despite the fact Amanda is no longer in a facility, her outpatient treatment is continuing. She's very happy to re-establish the loving relationship with her family that she once shared."
Article continues below advertisement
---
She's back on the streets.
Amanda Bynes was secretly discharged from a Malibu, Calif., rehab center this week, RadarOnline.com has exclusively learned -- the same facility where she had been treated for schizophrenia and bi-polar disorder over the last several months.
A source confirmed: "Amanda was released in the last several days, into the custody of her mother, Lynn. Amanda is doing very well, in fact, she is doing great."
As RadarOnline.com has previously reported, Lynn has a conservatorship over the troubled actress, 27.
The ex-Nickelodeon star's current whereabouts is unknown, but the source noted, "she is being closely monitored."
"If Amanda needs to get further inpatient treatment, she will," the insider added. "The plan is for Amanda to continue to see her doctors and adjust back to living her life. It will be very controlled and supervised."
Article continues below advertisement
"Amanda is making great strides towards recovery. The entire Bynes family would like to ask that they be given some measure of privacy so they can focus on Amanda's health and well-being.
"The Bynes family would also like to thank all of Amanda's supporters and well-wishers for their thoughts and prayers during this difficult time."
Said RadarOnline.com's source: "The outlook for Amanda is very, very good. She will need to be compliant with her medications, but she'll be a functioning member of society again."