Exclusive
This Is The Reason For Her Behavior: Troubled Amanda Bynes Formally Diagnosed With Schizophrenia & Bipolar Disorder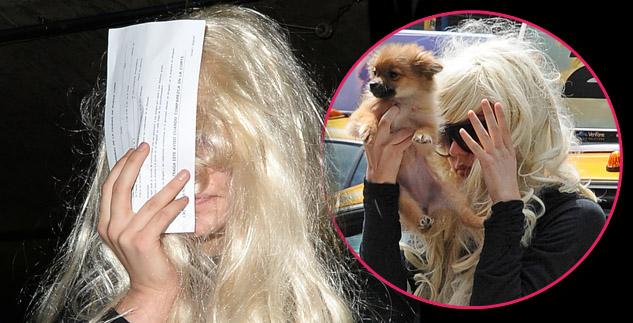 After months of speculation about Amanda Bynes' mental state, the troubled starlet has been formally diagnosed withschizophrenia and bipolar disorder, RadarOnline.com is exclusively reporting.
The formal diagnosis was made "while Amanda was being treated at the UCLA Medical Center....she does indeed have schizophrenia and bipolar disorder. It was what Amanda's parents, Rick and Lynn, had suspected all along," a source close to the family told Radar.
Article continues below advertisement
"Nevertheless, it was difficult to process for Amanda's parents. The bright side is that Amanda can lead a long, normal life, as long as she takes her medication. Doctors at the treatment facility are still working to get Amanda therapeutic meds and she's responding to the medications she is being given to treat her dual diagnosis."
On Monday Bynes' parents, via their attorney Tamar Arminak, released a statement about progress she is making in treatment.
"Currently, upon recommendation by the skilled healthcare professionals at UCLA Medical Center, Amanda is receiving specialized treatment in a private facility outside of Los Angeles. Amanda is making great strides towards recovery. The entire Bynes family would like to ask that they be given some measure of privacy so they can focus on Amanda's health and well-being," the statement read.
"The Bynes family would also like to thank all of Amanda's supporters and well-wishers for their thoughts and prayers during this difficult time."
Article continues below advertisement
The actress' mother Lynn Bynes was granted a conservatorship LPS of her daughter after she set a fire in the driveway of a nearby neighbor several months ago.
The facility that Bynes is being treated at specializes in dual diagnosis and "Amanda is responding very well to her new doctors and treatment. It's a much better fit for Amanda, and it doesn't feel institutional, cold and stark."
The source told Radar, "UCLA just wasn't the right fit for Amanda. She was turning into a zombie and was withdrawing into herself even more."
RadarOnline.com has chosen NOT to reveal the name of the facility that Bynes is being treated at.
According to Arminak, "The Bynes Probate conservatorship proceeding has been continued in part to December 17, 2013, for final determination and dismissal."