Exclusive
Inside Story Of Amanda Bynes Psychiatric Hold: Troubled Starlet Has Been Hearing Voices & Talking To Herself For Years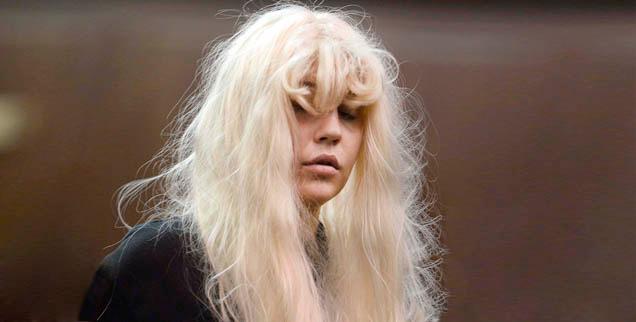 Amanda Bynes' hospitalization for a mental health evaluation was the culmination in close to a decade of bizarre behavior which began with delusions that she was being spied on via smoke alarms and clocks at her home as a teenager, RadarOnline.com has exclusively learned.
"When she was a teenager, Amanda would cover electronic items inside her home because she thought that was the only way she wouldn't be spied on," a source with knowledge of the situation said.
Article continues below advertisement
In recent years, the 27-year-old began talking to herself in a "non-sensical" language and was hearing voices, the insider added.
Said the source: "When she was living at her apartment near New York's Times Square, neighbors spotted her wondering the halls and talking to herself in unintelligible sentences."
Bynes was forcibly taken into custody after a witness said he spotted flames on her pant legs from a small gasoline fire in the driveway of a Thousand Oaks, Calif., home.
Deputies responding to a 911 call determined the ex-Kids Choice Awards winner met the criteria for a mental health hold and took her into custody, where she can be held for 72 hours of observation. It's expected that could be extended for up to two weeks.
As we previously reported, the troubled star's parents Rick and Lynn Bynes have long been concerned their daughter could be suffering from schizophrenia.
According to the source, the root of Bynes' problem is related to her dependence on marijuana.
"It makes her more paranoid and instead of mellowing her out, it does the opposite," the source said. "Amanda begins talking faster and just can't seem to sit still."