Exclusive
Amanda Bynes' Arrest: Hollywood Publicist Says He Called Cops On Star Because He Had 'Proof She Was Suicidal'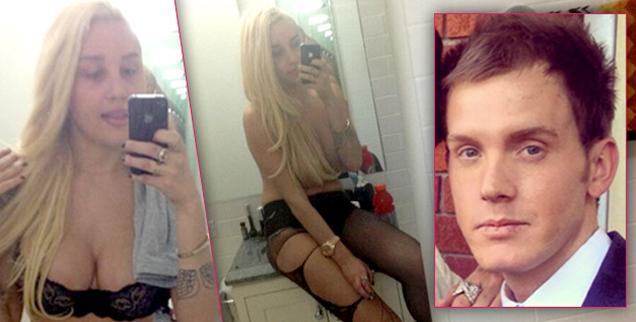 A Hollywood publicist and friend of Amanda Bynes tells RadarOnline.com he sounded the alarm to New York police on Thursday night because he had "proof she was suicidal."
Jonathan Jaxson said Bynes, 27, was arrested and taken to a Manhattan hospital to undergo a psychiatric evaluation only after he alerted police to apparent evidence of her mental state and "other things."
The New York Police Department has not confirmed any report of a suicidal person and law enforcement sources told NBC News they were responding to a report of a disorderly person.
Article continues below advertisement
Another report, from FOX New York, said Bynes was arrested for allegedly smoking marijuana in the lobby of her building. Authorities charged her with tampering with evidence -- a felony -- as well as reckless endangerment and marijuana possession, police confirmed to RadarOnline.com.
"It's been a long few hours," Jaxson told RadarOnline.com in an exclusive interview moments after the news of her arrest became public.
"I got police to be able to go to her home. I am told they found drugs and other things. I had proof she was suicidal. There were text messages and other things. I repeated all of this to the NYPD and they took it seriously."
Describing his action as a "successful intervention," Jaxson added: "I want the world to know that this is a victory and that she is now going to get the help she deserves."
When cops arrived at her Midtown address at about 7:40 p.m., the ex-Nickelodeon star reportedly threw a bong out the window of her 36th floor apartment -- in front of police!
Article continues below advertisement
Fortunately, no one was hit when it fell.
In a Tweet late Thursday night, Jaxson wrote: "Everyone please say a prayer that our intervention worked and that @amandabynes has been arrested she will get the help she needs! #love."
This was not the first time he'd supposedly raised his concerns about Bynes to law enforcement: On May 1, he called the NYPD and tweeted at their handle that the ex-Nickelodeon star was "soooo messed up on drugs" in the hope that officers would perform a welfare check.
"Amanda had called me and we had a private conversation, but it was clear to me that she was high on drugs," he said, at the time.
"Then, she said that she didn't want to live anymore. I took that as that she wanted to kill herself. I freaked out."